December 27, 2021 - 3:34pm
Joanne Scroger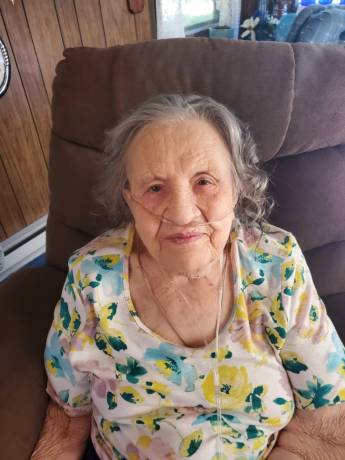 Joanne Scroger, 90, of Medina, passed away on December 24, 2021 at the United Memorial Medical Center.
Joanne was born November 26, 1931 in Medina, a daughter of the late George and Margaret Goldsmith.
Joanne enjoyed watching Wheel of Fortune, soap operas and the Buffalo Bills.  
Surviving are her daughter, Margaret (Rick) Stanley; a sister, Norma Newton; five grandchildren and three great-grandchildren.
Preceded in death by her husband, Maten Scroger, son, Terry Scroger and a great-granddaughter, Anna Scroger.
Services for Joanne will be held privately at St. Cecilia's Cemetery in Oakfield.
In lieu of flowers, memorials may be made to the Medina Fire Department, 600 Main Street, Medina, NY 14103.  
Please leave a condolence, share a story, or light a candle at www.burdettandsanford.com.
Arrangements for Joanne were entrusted to the Burdett & Sanford Funeral Home, Oakfield, (585) 948-5325.