December 31, 2021 - 10:09am
Nancy E. (Laird) Curtis
posted by
Ronald Konieczny
.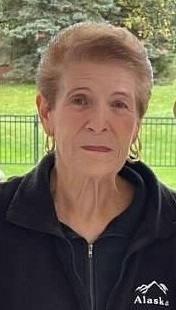 Nancy E. (Laird) Curtis, 73 of Batavia, lovingly known as "Gram-Cracker", passed away peacefully Thursday (December 30, 2021) at Strong Memorial Hospital.
She was born September 15, 1948 in Warsaw, NY, a daughter of the late Vernon D. Laird and Helen Wargo Laird of Batavia.
Nancy was a graduate of Batavia High School and retired in December 2004 after nearly 30 years in the Personnel Dept. of Western Regional Off Track Betting of Batavia, NY. She was an excellent cook and baker and was known for her thoughtfulness and always putting others' needs before her own.  Especially when it came to her beloved grandchildren.
Survivors include her husband, Donald R. Curtis of Alexander. Children, Kathleen (Todd) Bender of Batavia and Bradley (Michele) Rodon of Warsaw. Grandchildren, Ryan (fiancee, Courtney Canavan) Bender of Webster, Lindsey (fiance, Jason Hart) Bender of St. Petersburg, FL, Brittany (Matthew) Smart of Wyoming, NY and Evan (Savannah Bienias) Bender of Batavia. Siblings, Larry (Ellen Willard) of Lancaster and Susan (Terry) Zilenski of Oakfield. Sister-in-law Linda Snyder of Florida and brother-in-law, Robert (Renee) Curtis of California. Also surviving are 3 nieces, a nephew and many friends from Kelly's Holland Inn.
She was predeceased by her father, Vernon Laird (1999). Brother, Richard Laird (killed in Vietnam in 1967). Sister, Patricia Laird (2014). In-laws, Dudley C. Curtis and Mildred R. Curtis.
Private funeral services will be held at the convenience of the family. Burial will be in St. Joseph Cemetery.
Expressions of sympathy may be shared with the family at: www.mcandrewfuneralhomes.net.
ARRANGEMENTS WERE ENTRUSTED TO THE J. LEONARD McANDREW FUNERAL HOME, LLC, 2 BOGUE AVE., BATAVIA, NY 14020. RONALD KONIECZNY II, DIRECTOR.