January 1, 2022 - 1:39pm
Anna Louise Baer
posted by
Ronald Konieczny
.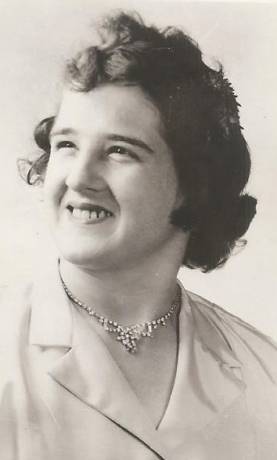 Anna Louise Baer, 88 of Batavia, passed away peacefully Thursday (December 30, 2021) at LeRoy Village Green Nursing Home.
She was born January 1, 1933 in Batavia, a daughter of the late Arthur and Nellie Gage Gould.
Survivors include her children, Jackie (Craig) Washabaugh of Frankfort, KY, Martin Baer Jr., Michael (Loretta) Baer and Richard Baer, all of Batavia. Sister, Charlotte Draper of Batavia. Also survived by 6 grandchildren, 1 great-grandchild, nieces and nephews.
She was the mother of the late Nora Wenzel and Ailene Wenzel and predeceased by 4 sisters and a brother.
Family and friends are cordially invited to share thoughts, condolences and fond memories on Tuesday (January 4th) from 4-7pm at the J. Leonard McAndrew Funeral Home, LLC, 2 Bogue Ave., Batavia, where a Celebration of Life Service will be held at 7pm. Graveside services will be Wednesday, 11am at Elmwood Cemetery.
Expressions of sympathy may be shared with the family at: www.mcandrerwfuneralhomes.net.
ARRANGEMENTS WERE ENTRUSTED TO THE J. LEONARD McANDREW FUNERAL HOME, LLC, 2 BOGUE AVE., BATAVIA, NY 14020. RONALD KONIECZNY II, DIRECTOR.