January 2, 2022 - 10:07am
Cinnomon Shyneque Shepherd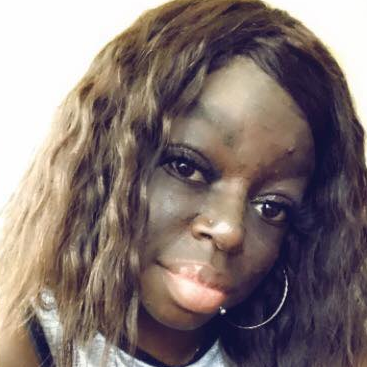 Batavia- Cinnomon Shyneque Shepherd, age 26, was called to Heaven by the Angels on December 22, 2021.
She was born on May 9, 1995 to the proud parents of Nathaniel Shepherd, Jr. and Jacqueline Colleen Shepherd in Batavia.
Cinnomon loved life and enjoyed seeing everyone around her enjoying her life with her. Cinnomon was an awesome mother and when her son Javari came into the room her face automatically light up. Cinnomon loved to sing in the church choir and praise dance. Waging War was her favorite song to praise dance to. Cinnomon's mom gave her the nickname of Muffy and as she grew older she became Badd Cinnomon which was her own special logo.
Cinnomon is survived by her son, Javari Shamar Shepherd; mother, Jacqueline C. Shepherd; father, Nathaniel Shepherd, Jr.; brothers, Naquan J. Shepherd, Tyler S. Williams, Camron Shepherd and Shurodd Shepherd, all of Batavia, and Derrick Dunning of Columbia, South Carolina; three sisters, Imahni M. Floyd of Batavia, Shalaya Dunning and Karyanna Bell of Columbia, South Carolina; three nephews, Kaison, KyZimere and Savion and one niece Nova, all of Batavia; her grandmother, Alberta Williams of Bradenton, Florida; her grandfather, Nathaniel Shepherd, Sr., special friends, Sjohnai McCarthy and Porchea Ford of Syracuse and Keyanna Gibson; a special loving aunt, Keitha Shepherd and a host of cousins uncles, aunts and loved ones.
She is predeceased by her great-great grandmother, Lucille Williams, great-grandmother, Margaret Shannon and her mother-in-law, Carolyn Shepherd.
There are no prior visiting hours. Her memorial service will be held on Saturday, January 8, 2022 at 12:00 p.m. at Mount Zion Missionary Baptist Church, 516 Ellicott Street, Batavia. To leave a condolence, share a story or light a candle in her name, please visit www.bataviafuneralhomes.com.
Arrangements have been entrusted to the H.E. Turner & Co. Funeral Home, 403 East Main Street, Batavia.