January 4, 2022 - 12:45pm
Elizabeth Ann McGowan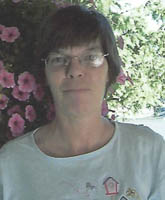 Elizabeth Ann " Beth" McGowan, 67, of Batavia, passed away peacefully Sunday, January 2, 2022, at United Memorial Medical Center.
Beth was born on November 5, 1954, in Rochester, New York, a daughter of the late John P. and Mary Elizabeth Dunphy McGowan.
She attended GCC and obtained a degree in social work. She worked for many years at ARC as a social worker. Beth enjoyed spending time with her family and reading.
Beth is survived by her dear son, Robert Bucci of Corfu and her husband Ralph Bucci of Akron. Many nieces and nephews also survive.
There will be no calling hours. Private services will be held at the convenience of the family. 
Arrangements were made by C. B. Beach & Son Mortuary, Inc., 4 East Main Street, Corfu, NY.