January 6, 2022 - 10:32am
Jeanette C. Mowers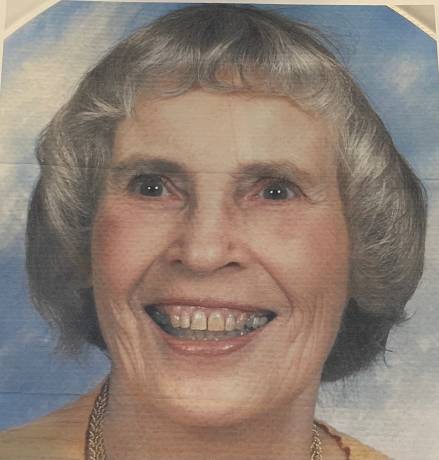 Jeanette C. Mowers, a former 6th grade math teacher in the Batavia School system, also known as "Mad Ball Mowers" passed away on January 5, 2022.
She is preceded in death by her husband; Lloyd L. Mowers. Jeanette was a lifetime resident of Batavia until October of 2020, when she was moved to Cottage Grove Memory Care, an affiliate of Rochester Presbyterian Home.
Jeanette was born in Batavia in 1932 and was a member of the first women's professional softball team. She was an avid downhill and water skier and was a Ski Club chaperone for many years at the Middle School.  Jeanette was a substitute teacher until the age of 80 and water skied until the age of 82.
Jeanette loved to travel and was able to tour many European countries and much of the US.
She is survived by her daughter; Marcie Schaeffler (Peter) and son David Mowers (Jo); David's children Lisa (Mitch), Katie (Phillip) and Dave (Katrina) along with 4 great-grandchildren.
Friends are invited to attend a 9:30AM Mass of Christian Burial which be held on Tuesday, January 11, 2021 at Resurrection Parish 18 Ellicott St. in Batavia. Jeanette will be laid to rest in  St. Joseph's Mausoleum in Batavia.  
***Masks will be required at the Funeral Service. *** 
In lieu of flowers, donations may be made in memory of Jeanette Mowers to the Hildebrandt Hospice Care Center c/o Rochester Regional Health Foundations 330 Monroe Ave. Suite 400 Rochester, NY 14607 or Rochester Presbyterian Home 256 Thurston Rd. Rochester, NY 14619. To share memories or condolences please visit www.gilmartinfuneralhome.com. Arrangements completed by Gilmartin Funeral Home & Cremation Co. Inc.