January 10, 2022 - 4:48pm
Nunzio Ferrara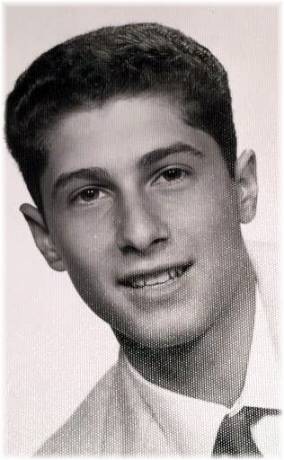 Nunzio Ferrara, 79 of Holley, formerly of Perry, passed away peacefully surrounded by his family on Sunday, January 9, 2022 at his home. He was born October 5, 1942 in Warsaw, to the late Samuel and Mary (Cicero) Ferrara. He is preceded in death by his only brother Tony Ferrara.
Mr. Ferrara lived his life serving the Lord, reading and teaching his bible. He retired from construction and spent many of his years as a Grade Foreman. Mr. Ferrara was an avid New York Yankees Fan, he loved baseball, drinking Pepsi and taking care of his yard. His family was everything to him, especially his grandchildren.
He is survived by his beloved wife JoAnn (Blowers) Ferrara of Holley; children, Christopher Ferrara of Holley, Mariann (Michael) Fleming of Bergen, Jean Ferrara of Gates, Ann Ferrara of Greece, Tammy Jean Bowman of Perry; 3 grandchildren, Riley (Eric) Gersch, Jessica Fleming and Joshua Fleming, along with several nieces and nephews.
Friends are invited to a 2:00 PM Celebration of his Life on Thursday, January 13, 2022 at Eaton-Watson Funeral Home, LLC, 98 North Main St, Perry, NY 14530. He will be laid to rest in St. Joseph's Cemetery, Perry.
***Masks will be required at the Service***
Memorials may be made to The Father's Heart – Rochester's Mobile Kitchen for Christ, www.thefathersheartroc.org. To leave a message of condolence please visit www.eatonwatsonfuneralhome.com. Arrangements completed by Eaton-Watson Funeral Home, LLC, 98 North Main Street, Perry, New York 14530.