January 14, 2022 - 11:34pm
Anda Jolene Warner Ithna-Asheri
posted by
Ronald Konieczny
.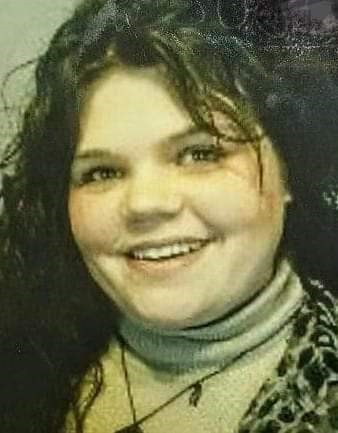 Anda Jolene Warner Ithna-Asheri, born January 9th, 1983, passed away unexpectedly on December 30th, 2021. Anda was a devoted and loving mother, an incredible sister and a loyal daughter. Anda is, and will always be, deeply missed by all who loved her.
Anda grew up in Western NY and had a passion for singing. Anda participated in several competitions and performed very well, including taking third place at the NY state fair. Anda loved the Lord, horses, the color purple and she never held an opinion that she was too afraid to share. She was adorably stubborn, often bold and always fearless. Anda may have had very little but, she gave everything she had to those who also had need of it. She was the kindest and most wonderful individual and her children were her greatest achievements.
Anda was fiercely protective of her children, her sisters and her brother, always ready to protect them, no matter the cost to her. While Anda may have struggled with personal demons, she loved and feared the Lord her God. In life and in death we praise Him, thanking Him that He is faithful, even when we are not. The nature of her death is not the story of her life.
Anda is predeceased by her son, Shawn P. Wolcott Jr. and survived by her two sons, ages 10 and 7, whom she lovingly referred to as Teddy Bear and Gremlin. She is also survived by her father Jay (Marcella) her mother Teri, sisters Brandy, April and Amanda, brother Jaysonjay and several other siblings as well as nieces and nephews, including her favorite niece, Jordan.
John 11:26 "And everyone who lives and believes in Me shall never die."
Family and friends may call on Thursday (January 20th) from 4-6pm at the J. LEONARD McANDREW FUNERAL HOME, LLC, 2 Bogue Ave., Batavia, where a Celebration of her life will commence at 6pm.
Expressions of sympathy may be shared with the family at: www.mcandrewfuneralhomes.net.
ARRANGEMENTS WERE ENTRUSTED TO THE J. LEONARD McANDREW FUNERAL HOME, LLC, 2 BOGUE AVE., BATAVIA, NY 14020. RONALD KONIECZNY II, DIRECTOR.