January 17, 2022 - 1:35pm
Mr. Gordon R. Diver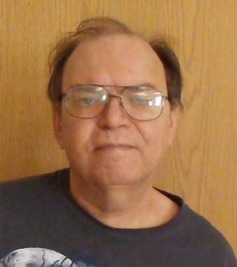 Gordon Diver age 62 of Pembroke passed away at the Premier Nursing Home in Batavia NY the afternoon of Friday January 14 2022. 
Gordon was born October 4th 1959 in Batavia NY.  He was married to the late Deborah Exford of Leroy NY who passed in 2013.    
Gordon was raised on the family farm in Pembroke NY with his siblings where he enjoyed riding recreational vehicles and working on them.  He also enjoyed being around the family diner (Dees) lending a helping hand when needed.   
Gordon was preceded in death by his parents Lawrence Sr. in 2008 and Delores Falker Diver in 2014, and a nephew Daniel E. King in 2021.
He is survived by his siblings; sister Linda and Timothy King, along with brother Lawrence Jr. and Kathleen Diver all of Pembroke, and brother Mark and Linda Diver of Erie, Pennsylvania.  Also surviving are many nieces, nephews and cousins.
There will be a memorial service at a later date. He will be laid to rest in Hillside Cemetery. To leave a condolence, share a story or light a candle in his memory please visit www.burdettandsanford.com. Arrangements were entrusted to the Burdett & Sanford Funeral Home, 11 Maple Avenue, Oakfield.