January 18, 2022 - 12:52pm
Louis Andolora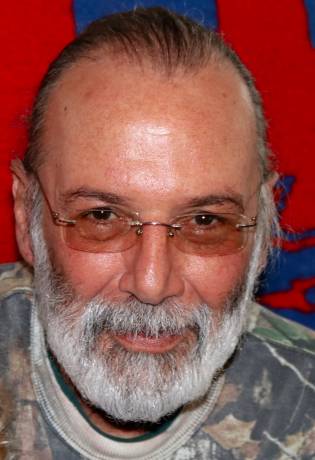 Louis (Lou/Louie) Andolora, passed away peacefully in the presence of his loved ones on January 15th, 2022 at United Memorial Medical Center. He was born in Philadelphia, PA, and was the son of Margaret (Margie) Bower and Philip Andolora.
Lou was a lifelong resident of LeRoy and Batavia, NY, Lou was a Tax Advisor, operating Andoll Enterprises, serving Genesee County and Western New York for over 49 years.  Louie was a hardworking man who would do anything for anyone; he was a great and loyal friend to many. All that knew him and loved him will miss him dearly.
Lou is predeceased by his mother Margaret (Margie) Bower and his father Philip Andolora. He is survived by his fiancée Melissa (Missy) Mowers, his life-long partner and the love of his life, his daughter Makayla Lynn Andolora, Miranda Mowers, Courtney Mowers and Grandchildren, Austin and Emaline, and siblings Kathy (Rick) Leas, Glen (Cheryl) Andolora, Sheila (John) Hollwedel, and Lisa (Duane) Prine and Matthew C. (Cindy) Tooker of MA, nieces and nephews and many, many loved ones and beloved friends.
Lou loved and cherished his family deeply, his daughter Makayla was his pride and joy, they enjoyed hunting together.  Lou was one very proud "Papa", it brought him such joy and he cherished each and every visit with the kids. When the grandkids would call him "Papa" his face would light up the entire room.  Lou enjoyed spending time with family.
Friends are invited to call from 4:00-7:00PM on Friday, January 21st, 2022 at Gilmartin Funeral Home & Cremation Co. Inc. 329-333 West Main Street Batavia, New York 14020. There will not be a service.
***Masks will be required for calling hours no matter your vaccine status***
Memorials may be made to his family in care of Melissa Mowers. To leave thoughts or condolences please visit www.gilmartinfuneralhome.com. Arrangements completed by Gilmartin Funeral Home & Cremation Company, Inc. 329-333 West Main Street Batavia, NY 14020.
To send flowers to the family or plant a tree in memory of Louis Andolora please visit our Tribute Store.