January 22, 2022 - 7:40pm
Donald B. Hobart
posted by
LaVern Falcone
.
LeRoy ~ Donald B. Hobart, age 70, of Warsaw Road, passed away on January 21, 2022 at home after a long battle with cancer.
     Donald was born on September 7, 1951 in Cortland, New York. He was the son of the late Francis L. Hobart and Dorothy Brown Hobart. Donald was the fourth of six children; older siblings Ronald, Daniel, and Judy, and his younger siblings Charles and Sharon, as well as many other half-siblings.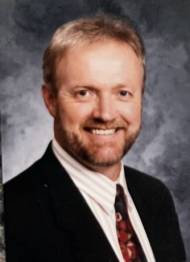 He is survived by his high school sweetheart, Dixie Hobart (née Schoneman), after a loving marriage of 53 years. Other family includes his daughter, Kimberly (Andrew) Carmichael of Homer, his son, Kyle (Jenna) Hobart of LeRoy, and his daughter, Korinne (Michael) Anderson of Batavia; grandchildren, Amanda Yanik (Dan), Amber Hassell (Charlie), Kyle Hobart Jr., Braydon Hobart, Zachary Anderson, Keaton Hobart, Aidan Anderson, Emma Hobart, and Ava Anderson; and great-grandchildren; Halie and Rhett Hassell and Judson, Maxwell, and Saoirse Yanik.
     Donald worked for a number of manufacturing companies in Cortland, New York, always believing that making and producing things out of raw materials created and sustained a strong middle class. He worked for Chris Craft Boats, Agway Fabrication, Brockway Motor Trucks, Pall Trinity Corp., and Grossman's Lumber, where he became the youngest branch manager at the age of 21. In 1981, Donald was recruited by the Eastman Kodak Company, moving his family to Le Roy, New York, where he would live for the remainder of his life. Through a series of promotions, he became one of three Ombudsmen of Eastman Kodak until his retirement.
     He attended school in Homer and Cortland, going on to receive a Bachelor's Degree from Roberts Wesleyan College. Later on, he completed a graduate program in Labor Relations from Cornell University. 
     Upon relocation to Le Roy, Donald and his family became involved in the United Methodist Church, where all three of his children were baptized. He became the President of the Board of Trustees.
     Donald had a passion for education and spent 21 years as a member of the LeRoy Central School Board of Education (15 years as the board president). He was also a longtime president of the Genesee Valley School Boards Association, as well as the National School Boards Association. For his many years of dedication, in 2010 Donald was chosen as the New York State and National School Board Association's Advocate of the Year. In addition, he was also the proud recipient of the Albert Hawk Award.
     Donald put emphasis on his family life and loved getting together with his family frequently. He and his wife Dixie own Rockland Cottage on Skaneateles Lake, where they have years of memories. Their friends also held great importance to him, especially lifelong friend, Ron Walters.
     A man of many interests, Donald was a fan of the Buffalo Bills, history, literature, the outdoors, hunting, and traveling. He will be remembered for his work ethic, compassion, and ambition.
     Family and friends may call on Tuesday, January 25 from 4 ~ 7 PM at the Falcone Family Funeral & Cremation Service Inc., 8700 Lake St. Rd. (Rt. 19), LeRoy. (Facemasks are required to be worn inside at all times)  His funeral service will be held on Wednesday, January 26 at 11:00 AM at the LeRoy United Methodist Church, 10 Trigon Park.  He will be laid to rest at a later date in Homer, N.Y.
     In lieu of flowers, memorials may be made to the Le Roy Central School-Donald Hobart Scholarship, 2 Trigon Park, LeRoy, NY 14482,  which will be awarded annually.
     Your memories and condolences may be shared with Donald's family at www.falconefuneralhome.com.