January 23, 2022 - 11:44am
Suzanne J. Drachenberg
posted by
Ronald Konieczny
.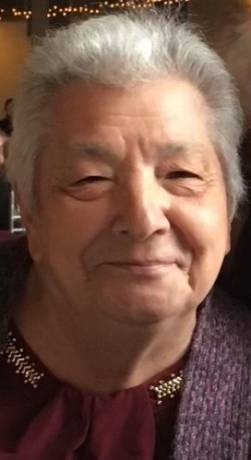 Suzanne J. Drachenberg, 82 of Batavia, passed away peacefully on Thursday (January 20, 2022) at United Memorial Medical Center.
She was born February 17, 1939 in Elba, a daughter of the late Onofrio Sr. and Rose Marabella Monachino.
Suzanne was employed by the Batavia City School District for several years prior to her retirement. She enjoyed social media, especially Facebook, bowling, cornhole and being outdoors. She carried on the tradition of the matriarch of the family and enjoyed every minute with them. Whether it was big family dinners, get togethers or vacations, she loved her time with her beloved family.
Survivors include her husband of 55 years, Donald Drachenberg Sr. of Batavia. Sons, Donald (Robert Sharman II) Drachenberg Jr. of Rochester and Daniel Drachenberg of Canandaigua. Daughters, Melissa (Brian Pillo) Drachenberg of Batavia and Kimberly (late Thomas) Butler of Oakfield. Grandchildren, Erica Dibble, Ryan Dibble, David Pillo, Jessica Johnson, Cory Johnson, Scott Manes Jr. and Shannon Butler. Brother, Joseph Monachino Sr. of Missouri. Also survived by several nieces and nephews.
She was predeceased by brothers, Onofrio Monachino Jr., Patsy Monachino Sr., Sam Monachino, Paul Monachino Sr. and Thomas Monachino Sr. Sisters, Philippa Burns, Betty Capadano and Pauline Groulx.
Private services will be held at the convenience of the family. She will be laid to rest in St. Joseph Cemetery.
Expressions of sympathy may be shared with the family at: www.mcandrewfuneralhomes.net.
ARRANGEMENTS WERE ENTRUSTED TO THE J. LEONARD McANDREW FUNERAL HOME, LLC, 2 BOGUE AVE., BATAVIA, NY 14020. RONALD KONIECZNY II, DIRECTOR.