January 25, 2022 - 10:07am
Dennis L. Groth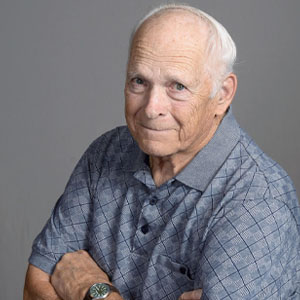 Dennis L. Groth, 84, of Corfu, New York passed away peacefully on January 21, 2022.  He was born on April 24, 1937 to the late Lyman and Helen (Barnes) Groth.  He is predeceased by the love of his life and wife of 61 years, Joyce (Skeet) Groth. 
Dennis was a member of the Corfu High School Class of 1955.  He was a member and Trustee of the Cornerstone Church of East Pembroke, and a lifetime member of the East Pembroke Fire Department.  Dennis served in the U.S. Coast Guard Reserves for 21 years earning the rank of Chief Enginemate. 

After graduating from High School, Dennis was employed at the Genesee Co. Highway Department and Eaton, Yale and Towne in Batavia in the Engineering Department.  In the 1970's, Dennis joined the family business of L.J. Groth & Sons.  He was also employed at the Pembroke Central School District.

He enjoyed traveling with his wife, taking care of his lawn, and spending his winters in Bradenton, FL where he loved to play cards and visit with friends.  Dennis also enjoyed his children, grandchildren, and great-grandchildren, whom he loved dearly.

He is survived by two children, Gregory Groth and Joan (Matthew) Worth.  A brother Norman Groth and a sister-in-law Marilyn Percey.  Six grandchildren, Meghan (Chanel) Luck, Benjamin (Tammy) Groth, Adam (Rebecca) Worth, Kathryn Worth, Bailey Groth, Camryn Richardson, and four great-grandchildren, Luke and Natalie Worth, Callan Richardson, and Elena Groth, along with several nieces, nephews, and cousins.

There will be no prior calling hours, a memorial service will be held on Saturday, January 29 at 11:00 a.m. at the Cornerstone Church of East Pembroke, 2583 Main Road, E. Pembroke NY, with burial to follow at the Evergreen Hill Cemetery in Corfu, NY.  The family respectfully requests that anyone attending the Memorial Service to please wear a mask.

In lieu of flowers, donations may be made to the Cornerstone Church of East Pembroke, P.O. Box 189, East Pembroke, NY 14056 or the East Pembroke Fire Dept. Rescue Squad, 8655 Barrett Drive, Batavia, NY 14020.
Arrangements were made by C. B. Beach & Son Mortuary, Inc., 4 East Main Street, Corfu, NY.