January 25, 2022 - 11:31am
Roger L. Glor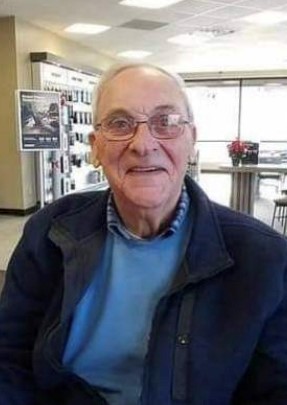 "Col." Roger L. Glor, 78 passed away on January 23, 2022 peacefully at The Charlotte House in North Java. He was born to the late Reuben and Freda Glor on May, 25, 1943. He is predeceased by his sisters Reva Glor and Joyce Bockovich, brother Marvin, and daughter Charlene Glor.
Roger is a graduate of Attica High School and Missouri Auction School.
Roger retired from the U.S. Army in 2003 as a SFC. He proudly served active duty, reserves and then became an Army reserve Recruiter, then onto become a recruiter for the Army Nurse Corp. Where he received numerous awards for his accomplishments. He received top recruiter many times. Earning the top award with his recruiter ring.
Roger's real passion was auctioneering where everyone knew him as the "Colonel". He auctioned in the area for over 40 years. He ran the Attica Auction Barn on Sundays for many years. He is also retired from the NYS DOCS.
Roger was an active member of the American Legion Harden-O'donell Post 734, Attica Lions Club and St. Paul's United Church of Christ where he loved singing in the choir. Roger loved his cat Montana.
Surviving are his daughter Lee Ann Glor of Attica, sister Janet (Dick) Post of Lexington, MA, stepdaughter Lynn (Bill) Streichen of Strykersville, Montana the cat, and several nieces and nephews.
Friends are invited to call on Friday, January 28, 2022 from 4 to 7pm at Marley Funeral Home, LLC, 135 Main Street, Attica, NY 14011. He will be laid to rest with Military Honor's on Monday, January 31, 2022, 11:00am at Pleasantview Cemetery in Dutch Flats (Exchange St. Rd. Attica).
In lieu of flowers memorials can be made in Roger's name to the Charlotte House, PO Box 123, North Java, 14113 or the  Attica Fire Department, 11 Water St., Attica, NY 14011. To leave a message of condolence please visit www.marleyfuneralhome.com. Arrangements completed by Marley Funeral Home, LLC, 135 Main Street, Attica, NY 14011.