February 28, 2022 - 12:19pm
David J. King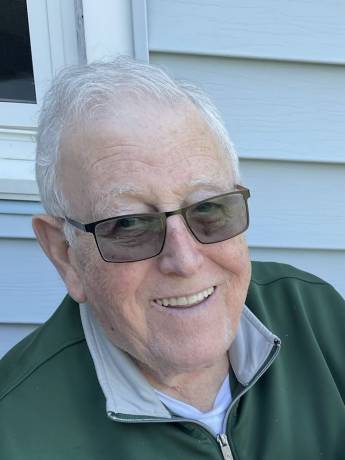 Stafford - David J. King, age 81, passed into God's eternal world on Feb 1, 2022 in the company of his beloved wife, Barbara Mansfield King.  He passed with the promise of resurrection at their home at Godfrey's Pond. Dave passed peacefully after a long battle with congestive heart failure and Chronic obstructive pulmonary disease. 
David King was born on April 1, 1940 in  Batavia, NY to Elliot and Jane King.  They grew up on North Street and enjoyed sports of all kinds and eventually became Eagle Scouts with Boys Scouts of America.
After graduation from Batavia High in 1958, Dave attended SUNY Brockport for a period of time.  He eventually took full time employment at Lapp Insulator in LeRoy, NY where he retired after 42 years of service.  
Dave married his one and only true love on November 4, 1961 and they were proud to have celebrated 60 years of marriage.  They were an example of patience, dedication and the value of strong family values.  
Some of his favorite memories and best friends were from JAYCEES.  He was a lifetime member and an International Senator for that organization.  
Dave was active in adult softball leagues and was an avid bowler for years.  He loved golf and shared his love of the sport with family and friends.  
A lifetime active member of Saint James Espicopal Church .  He served that parish as an altar server, vestry member, choir member and a regular attendee as he was able. 
Dave is survived by his wife, Barbara Mansfield King and children Robert (Hammondsport, NY) and Jamie Hutchison King; Judy (Churchville, NY) and Jeffrey Essig.  Grandchildren include Hailey and David King Zimmer of Canandaigua, NY; Phillip King of New York City; Nichole and Matt Essig Heins of Caledonia, NY; Jenna and Scott Essig of Churchville, NY.  His great-grandchildren are Dawson and Rory Zimmer of Canandaigua.
Family and friends may call on Friday (March 4, 2022) from 2-4 and 7-9 at St. James Episcopal Church, 405 East Main Street in Batavia, where David's Memorial Service will be held on Saturday (March 5, 2022) at 10:30 a.m. Inurnment will be in St. James Columbarium at the church. In lieu of flowers, memorials in David's name may be made to St. James Episcopal Church. Arrangements were entrusted to the H.E. Turner & Co. Funeral Home in Batavia. Please leave a condolence, share a story, or light a candle at www.bataviafuneralhomes.com.