March 4, 2022 - 9:05am
Patricia E. Parness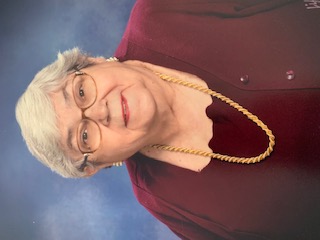 Patricia E. Parness, 86, of Batavia, passed away on February 25, 2022 at the Wyoming County Community Hospital Skilled Nursing Facility in Warsaw.
Patricia was born September 8, 1935 in Darien, a daughter of the late Earl and Laura (Patroni) Amidon.
A member of the Corfu United Presbyterian Church, Patricia enjoyed gardening, horseback riding, music, spending time with her family and talking with her sisters on the phone.   She worked in building management at the Batavia VA Medical Center.
Surviving are grandchildren, Michael (Kelly) Parness, Glenn Jr. (Jackie) Parness and Maryann (George) Martinez; long time friend William Pfalzer and many nieces and nephews.
Preceded in death by her husband, Joseph Parness; stepsons, Glenn and Gregory Parness; sisters, Norma McClurg, Thelma Crittenden, Lois Kelly and Ramona Kelly and her brother, Douglas Amidon.
Family and friends are invited to call on Thursday, March 10 from 5:00 p.m to 7:00 p.m. at the H.E. Turner & Co. Funeral Home, 403 East Main Street in Batavia, where Patricia's funeral service will be held at 7:00 p.m. also on Thursday.  She will be laid to rest in Evergreen Hill Cemetery, Corfu.  
In lieu of flowers, memorials may be made to the Corfu United Presbyterian Church, 63 Alleghany Road, Corfu, NY 14036 or to Roswell Park Comprehensive Cancer Center, Elm and Carlton Streets, Buffalo, NY 14263, www.roswellpark.org.  
Please leave a condolence, share a story, or light a candle at www.bataviafuneralhomes.com.