March 17, 2022 - 2:35pm
Dale E. Stiles Sr.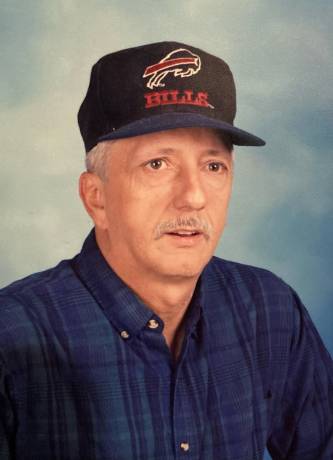 Dale E. Stiles Sr., 75, of Batavia passed away on March 16, 2022 at the United Memorial Medical Center. He was born in Indiana, Pennsylvania on May 18, 1946 to the late Daniel and Dolly (King) Stiles. In addition to his parents, Dale is predeceased by his siblings William Stiles, Frank (Lucille) Stiles, Lowry Stiles, Ione Johnson and Patricia Neth.
Dale worked for Batavia City Schools for many years. He was everyone's favorite uncle, all-time pitcher and all-time quarterback. Above all else, he loved his children, grandchildren, great-grandchildren, nieces and nephews.
He is survived by his loving wife Beverly (Horch) Stiles of Batavia; children Julie (Jon) Robinson of Alden, Dale Stiles Jr. of Batavia, Daniel (Lori) Stiles of Corfu and Dawn Stiles of Batavia; siblings Sylvia (James) Marble of Nunda, James Stiles of Pavilion, Donna (Ronald) Johnson of Batavia and Lori (Greg) Baldwin of Holley; sister-in-laws Nancy Stiles and Donna Stiles, Patricia (Charles) Dingman, Marion Dupont, Elaine Horch, Rosemary Fitzwater, Elaine Klatt and and brother-in-laws Tom Neth and Brian Horch; grandchildren Amanda (Robert) Rickner, Jacob (Katherine) Stiles, Megan Stiles, Chayce Stiles and Luke Rindell; great-grandchildren Alizon Rickner, Zavannah Rickner and Mara Stiles, along with many nieces and nephews.
There will be no prior calling hours. An 11:00AM Graveside Service will be held on Saturday April 2, 2022 at Grandview Cemetery in Batavia, where Dale will be laid to rest.  
 In lieu of flowers, donations may be made to Crossroads House www.crossroadshouse.com PO Box 403 Batavia, NY 14021. To leave a message of condolence please visit www.gilmartinfuneralhome.com. Arrangements completed by Gilmartin Funeral Home & Cremation Company, Inc., 329-333 West Main Street, Batavia, New York 14020.