March 22, 2022 - 10:36am
Carl Leo Tretter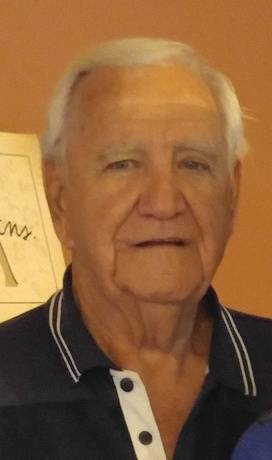 Carl Leo Tretter, 90, of Batavia passed away on Friday March 18, 2022 at Premier Genesee Nursing Home. He was born on June 29, 1931 in Elba to the late Mathias W. and Helen (Meyer) Tretter. In addition to his parents, Carl is predeceased by his wives; Virginia Tretter, Beverly Tretter and Irene Tretter; siblings Isabella Rada, Mary Tretter, Paul Tretter, Sister Florence Tretter, Teresa Dehm and Joan Moynihan.
Carl was a very loving father, brother and husband. He was a United States Air Force veteran. Carl was a hardworking man who was highly involved in his five sons' athletic endeavors. He was a very generous man. He would give the shirt off his back even to a complete stranger if they needed help.  Carl's great love of family always included the Tretter Christmas parties which was everyone's favorite each year. Carl always loved to plant a huge vegetable garden. Sometimes he had over 900 tomato plants and welcomed neighbors, friends and family to come and help themselves.
Carl was involved in the farming industry. He loved working with the local farmers. Up before the crack of dawn, he loved checking on the farmers crops. He always felt they were family. Many of those farmers' families became our family. You could always find Carl at a local diner making the employees laugh. His love for God, people and life was contagious.
He is survived by his 5 sons; David (Mary) Tretter of Greeley, Co., Thomas (Carole) Tretter of Akron, OH., Robert (Susan) Tretter of Batavia, Joseph (Cindy) Tretter of Akron, NY., and William (Margaret) Tretter of Port Orange, FL; 15 grandchildren Tom (Myra) Tretter, Kevin (Alicia) Tretter, Maureen Tretter, Stefanie (Tim) Clark, Justin (Katie) Tretter, Eric Tretter, Jason Tretter, Kyle Tretter, Jonathan (Kristi) Tretter, Alyssa (Vinny) Antinore, Katie (Collin) Belcher, JC (Anna) Tretter, Paige Tretter, Madisen Tretter and Spencer Tretter; 20 great-grandchildren along with many nieces and nephews.
Friends are invited to call on Friday March 25, 2022 from 3:00-7:00PM at Gilmartin Funeral Home & Cremation Company, Inc. 329-333 West Main Street Batavia, New York 14020. A 10:00AM Mass of Christian Burial will be held on Saturday March 26, 2022 at Resurrection Parish (St. Mary's Church) 18 Ellicott St. in Batavia. Carl will be entombed in St. Joseph's Mausoleum.
In lieu of flowers, memorials may be made to Multiple Sclerosis Society www.nationalmssociety.org. To leave a message of condolence please visit www.gilmartinfuneralhome.com. Arrangements completed by Gilmartin Funeral Home & Cremation Company, Inc., 329-333 West Main Street, Batavia, New York 14020.