March 30, 2022 - 9:54am
Beverly B. Mancuso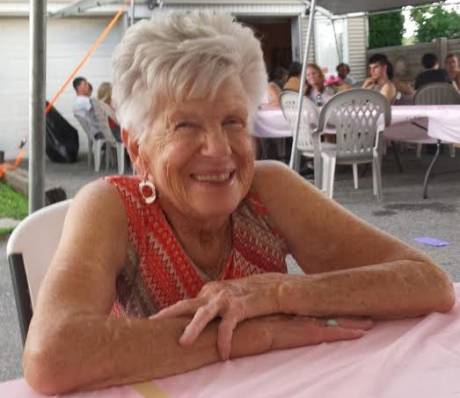 Beverly B. Mancuso, 95, of Batavia passed away peacefully at her home on Tuesday March 29, 2022. She was born on December 5, 1926 in Portage, New York to the late Ivan and Harriet (Barnes) Boss. In addition to her parents, Beverly is predeceased by her husband; Joseph L. Mancuso.
Mom was a lifelong lover of horses. Her happiest days as a child were when she would take off on her horse early in the morning and ride all day. She called herself a true wanderer at heart (something that Dad sparked). Beverly's first 8 years of school were in a one-room schoolhouse. She was in 4-H, was a majorette with the Attica Concert Band. Beverly held many jobs, she was a waitress, bank teller (had to stop working at the bank when she got pregnant since women could not be seen pregnant in the workplace!), a receptionist at St. Joseph's Parish, sold uniforms for St Joseph's School, worked at St. Jerome Hospital, Hans Moeller's Jewelers, Darien Lake and absolutely without a doubt enabled Dad to create the world's first business incubator by keeping everything together at home (domestic engineer), as well as helping at the Batavia Industrial Center by operating the switchboard and being the receptionist and secretary.
She is survived by her children; William J. (Melissa) Mancuso of OH., Beverly Mancuso of Batavia, B. Thomas (Jinny) Mancuso of Batavia, Robert L. (Sandra) Mancuso of Batavia and Anthony I. (Cathy) Mancuso of Elba; brother Ivan P. Boss of Attica and Donald (Sue) Boss of TN; 5 grandchildren Joseph, Jordan, Jenna, Isabella and Carmen Mancuso, along with several nieces, nephews and cousins. A special thank you to Sandy Maniace, for being Mom's caring companion and friend, a true gift from God.
Mom loved spending time with her family, and always enjoyed attending any and all events involving her beloved grandchildren.  There are countless stories and wonderful memories for all of us to carry forward in loving memory of this most amazing Mother, Friend, Grandmother, Aunt.  A strong woman who lived her life with honor, kindness and class, Mom will be greatly missed.
There will be no prior calling hours. Funeral Services will be held privately for the family. Mrs. Mancuso will be laid to rest in the St. Joseph's Mausoleum. 
In lieu of flowers, memorials may be made to Last Chance Corral, 5350 Old Rt. 33 Athens, OH 45701.  To leave a message of condolence please visit www.gilmartinfuneralhome.com. Arrangements completed by Gilmartin Funeral Home & Cremation Company, Inc., 329-333 West Main Street, Batavia, New York 14020.