April 4, 2022 - 12:50pm
Mr. Lawrence James Simmons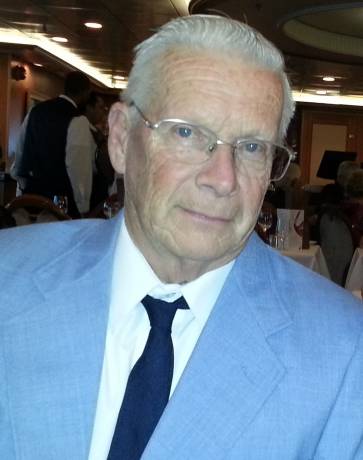 Lawrence James Simmons, 83, of Elba, passed away on Monday, January 17, 2022.  He was born in Rochester NY on June 28, 1938 to the late John James Simmons and Hazel (Warburton) Simmons.
Larry is survived by his wife of 62 years, Patricia Anne (Peters) Simmons; five children, eleven grandchildren, and six great grandchildren; James (Patricia) Simmons of Churchville (Rob Simmons & Christine Guppenberger of Portland OR; & Dan Simmons & Amanda Lawson of Portland OR), Karen Simmons of Kennett Square PA., Linda (Rocco) Zambito of Elba (Rocco & Ashley Zambito of Los Angeles; Gianni & Kayla Zambito of LeRoy NY with Dominic, Maria, Gianna, Chiara and Leo; Luca Zambito of Rochester; Nico Zambito of Elba), Mark (Tammy) Simmons of Ballston Spa (Collin Simmons & Emily Toung of Schenectady; Noelle Simmons with Aliyah JM Simmons of Clifton Park NY) and Alan (April) Simmons of Melbourne FL (Michael Simmons & Hailey Blessing of Forth Worth Texas; Katelyn Simmons of Rochester; & Lydia Simmons of Melbourne FL). Larry is survived by his older sister, Vivian (Late Al) Kurt of Rochester NY and his younger sister Joan Markese of Martinsburg PA. Larry is also survived by his brother-in-law Richard (Meg) Peters; sisters-in-law Susan Peters; Mary (Charles) Schultz; and Kathi (Michael) DeBerger; along with many nieces and nephews.
Larry's younger sister, Susan (Simmons) Martin died in 2019 with Alzheimer's disease; as did his father, John James Simmons, in 2005. Larry was predeceased by his most blessed granddaughter, Danica Marie Zambito. 
Larry graduated from Edison Technical & Industrial High School in Rochester in 1957. He immediately began working with Rochester Telephone Co. as a frame man, then moved on to installing and repairing home phones, then repairing cable until his retirement in 1990. 
Larry served Our Lady of Fatima Church in Elba NY as Director of Religious Education. From 1992-2002, he also voluntarily maintained the Church property. In 1998 Larry was presented with the Lay Award of St. Joseph the Worker by Bishop Mansell of Buffalo, in recognition of Larry's outstanding, unselfish service to the Church.
On Saturday, April 9, 2022 services will be held at Our Lady of Fatima Church in Elba. Visitation will be held on Saturday, April 9, 2022 from 11 am to 12 pm at St. Padre Pio Parish, Our Lady of Fatima Worship Site, 65 South Main Street, Elba with his Mass of Christian Burial to follow immediately at 12 pm. Committal services follow at Maplelawn Cemetery, Elba. 
Memorials may be made in the form of Mass intentions to St. Padre Pio Parish, 56 Maple Ave., Oakfield, New York 14125 or to the Chapel at St. Ann's' Community, 1500 Portland Ave. Rochester, NY  14621, as well as to the Alzheimer's Association of Rochester and the Finger Lakes, 435 E Henrietta Rd, Rochester, NY 14620 or online at www.alz.org.  To leave a condolence, share a story or light a candle in Larry's memory, please visit www.bataviafuneralhomes.com.
Arrangements have been entrusted to the Bohm-Calarco-Smith Funeral Home, 308 East Main Street, Batavia.