April 5, 2022 - 9:02am
Harold E. Nesbitt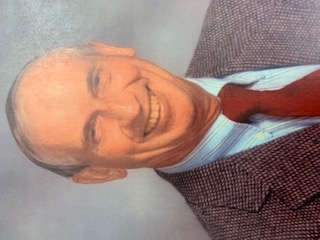 Batavia, NY- Harold E. Nesbitt, 91, passed away on February 3, 2022.
He is survived by his wife of 65 years, Nan, and 2 sons, David Nesbitt of Pavilion and Thomas (Melanie) Nesbitt of Byron and a grandson, Connor Nesbitt of Vermont as well as nieces and nephews.
Calling hours will be held on Saturday, April 9 from 9:30 a.m. to 10:00 a.m. at the Morganville United Church of Christ, 8466 Morganville Road in Stafford, where Harold's Memorial Service will be held at 10:00 a.m. also on Saturday.  He will be laid to rest with military honors in Grandview Cemetery, Batavia.  At the conclusion of the services at Grandview Cemetery, all are invited to a reception at the Morganville United Church of Christ in the fellowship hall.