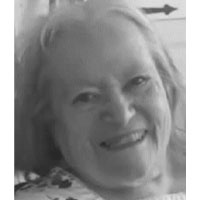 Norma Jane (Martin) Mitchell was born in Batavia, NY, on July 18, 1935 to Helen Marie (Moore) Martin and Nelson Purdy Martin, the youngest of three sisters. Norma graduated from Batavia High School in 1953. After completing a post graduate business course, Norma went on to being a cub reporter for the Batavia Daily News, Teen Director at the YWCA, and teletype operator for Western Union.
In 1956, while working at Western Union, Norma met Kenneth Mitchell, a recent Air Force veteran maintaining teletypes for the company. The two married on August 29, 1959, in Batavia and settled briefly in Amsterdam, NY. After Ken completed studies at Albany State Teachers College, he accepted a position as a social studies teacher in the Seneca Falls Central School District and the couple settled in Seneca Falls in the fall of 1960 where they remained to raise three children.
Norma was a member of many area groups, including the Red Jacket Fire Department Auxiliary, the Methodist Church, the Ruth and Naomi Circles, the Council of Churches, the local Girl Scouts, Seneca Community Players, Seneca Singers, Seneca Falls Historical Society, the Senior Follies, Trinity Episcopal Church, and local church choirs. As her children grew older, she worked outside the home, including as office secretary at the Methodist Church and in-home care aide, but she spent most of her time volunteering. Norma loved music, was an accomplished pianist, and claimed she could remember every song she ever heard.
During the last four years she suffered a series of health issues before going home to Heaven on January 5, 2022. She will be so greatly missed by her loving family and all the many friends she made over the years. She will be remembered as a positive, loving, and softspoken person who wasn't afraid to share her thoughts and the joy of music wherever she went. Norma was pre- deceased by her parents and her two sisters, Naomi and Barbara. She is survived by her husband, Kenneth; children, Catherine Marcuccilli of Pittsford, Steve (Jennifer) Mitchell of
Geneva, and Ellen (Steve) Stevenson of Edmond, Oklahoma; six grandchildren, Kaylynn Jemison, Jared and Lauren Marcuccilli, and Alexa, Jazmyne and Airiana Mitchell; as well as many cousins,
nieces, nephews and extended family.
A celebration of Norma's life will be held at Trinity Episcopal Church, 27 Fall Street, Seneca Falls, on Saturday, April 23 at 2:00 p.m. A reception will follow the service at the Gould Hotel (108 Fall
Street). The family requests those attending wear a mask. In lieu of flowers, please consider donations to the charity of your choice. Special to Norma's heart were her two churches,
Seneca Community Players, the Seneca Falls Historical Society, and area animal shelters. Arrangements are in the care of Sanderson-Moore Funeral Home, 32 State Street, Seneca Falls.