April 17, 2022 - 2:06pm
Mr. S. Anthony Meleca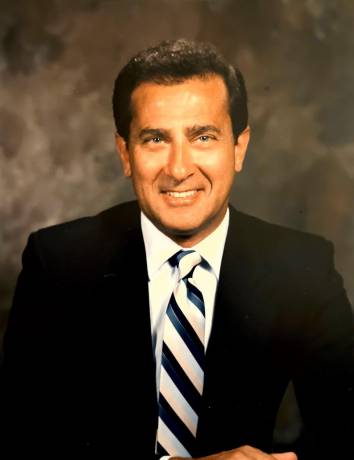 Mr. Meleca was born in Batavia, New York in 1936. He was raised by his parents, Joseph and Maria Cristina (Bagetta) Meleca of Siderno Superiore, Reggio Calabria, Italy. He graduated from Batavia High School in 1954. Upon graduation he attended The University of Buffalo, NY for a short time. He then pursued a career in barbering and worked with his brother Carl Meleca who operated Carl's Barbershop on West Main Street in Batavia. They worked together for seventeen years.
On November 19, 1957, he enlisted in the New York National Guard and served in the 27th Armored Division. He was transferred to Battery "D" 102nd Anti-Aircraft Artillery Battalion where he served until completing his enlistment on November 18, 1960. He was Honorably Discharged at the rank of Specialist "4."
Mr. Meleca married Sheila Brown of Batavia, NY in 1958. They had and are survived by, their three daughters, Marisa (Flinn) Hackett and their son Evan Hackett of Pittsford, NY, Maryellen (Christine Graziano) Meleca of Victor, NY, and Maria Meleca and her son Ian Kirk who reside in Frisco, Texas.
In 1972 he joined the Ditzel Agency as a real estate sales associate. In 1974, upon obtaining his Brokers license, he opened Meleca Realty which he operated until 1984 on West Main Street in Batavia. At that time, he moved to Columbus Ohio and was hired by the Newtown Development Group where he worked for seven years before leaving to work as an independent Broker under Meleca Realty. He continued his real estate and development consulting business until retiring in 2015.
In 1995 Mr. Meleca married Terry L. Trimble of Columbus, OH. She passed away on June 9th, 2020. He is survived by her daughter, Erika (John) Schorejs and their sons Jackson and Jeffrey Schorejs, her son, Jason (Meghan) Cromley and their two children Will and Mallory Cromley.
He is also survived by his brother Ben (Jeanne) Meleca, several nephews, nieces, grand nieces and nephews; six grandchildren; and several cousins of Siderno, Reggio Calabria Italy. In addition to being predeceased by his wife, Terry, he is predeceased by his sisters Frances Martino, Josephine Meleca, and Olga Meleca; his brothers Frank Meleca and Carl Meleca of Batavia, NY.
Funeral Mass will be held on Saturday, April 23, 2022 at 11:00am at Ascension Parish, 19 Sumner Street, Batavia, NY 14020. Entombment, with military honors, will follow at St. Joseph's Mausoleum, Batavia. In lieu of flowers memorial contributions may be made to Kobacker House, c/o: Ohio Health Hospice, 3430 OhioHealth Pkwy, Columbus, Ohio 43202.
Arrangements have been entrusted to the Bohm-Calarco-Smith Funeral Home, 308 East Main Street, Batavia. To leave a condolence, share a story or light a candle in his memory, please visit www.bataviafuneralhomes.com.