April 18, 2022 - 10:58am
​George N. Mindish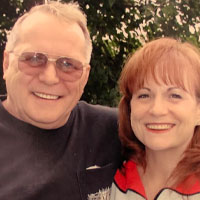 George N. Mindish ( formerly of S. Byron, NY) passed away peacefully on April 6, 2022 in Deltona, Florida. Predeceased by his devoted wife Kathryn E. Thayer Mindish April 16, 2017, whom he married August 17, 1985. They are now reunited eternally.
George was born on February 2, 1937 in Buffalo, NY, the eldest child of the late George and Marian Stiffler Mindish.
George is survived by his loving daughters Louise ( Ralph) Breitenborn of Bergen N.Y. , Robin (Leon) Brill of Buellton, California. Stepsons Joseph Booher of Massachusetts and Jason Booher of Florida ( and his children.) Grandchildren also include Ciara (Keith Vincent ) Dixon , Brett (April) Blair , Ian ( Grace) Ridd . Jaimen (Jason) Sfetko, Bethany (Jorge) Brill Cuevas, Jordan (Carli) Brill and Micah ( Nicole) Brill. Also numerous great grandchildren, nieces and nephews. Sisters Marian (Max) Knisely and Sharon Moranski both of Las Vegas, Nevada. Brother in law Gary Moranski predeceased George.
Adopted family include Joseph and Patti Bellantonio and children, (Brandon and Nikole Peace) who gave incredible care and unlimited love. To which the family is deeply grateful.
Always a hard worker , George began a paper route in his teens. Often to buy the latest clothing trends . He worked at Pratt and Lambert in Buffalo. Also Hall's Bakery delivering baked goods and as a janitor for the Bergen school for 2 years. Then began an extensive career at G.M. Rochester products for over 30 years.
He enjoyed a vast array of hobbies including hunting, scuba diving, shrimping and ice fishing. After retiring he and Kathy moved to Florida in the early 1990's enjoying the change in scenery and warm weather.
Louise and her Dad shared a hobby which created a special bond as a child. Digging for old bottles in local dump sites. Even finding a rare "Byron Acid Springs " bottle. Robin will miss her weekly phone calls with her Dad, which began with "what are you calling again for?" But typically lasted over half an hour.
George's faith was important to him. He (and his wife ) attended Trinity Church of Deltona for many years. He was a loyal friend who was generous to many . He will be remembered for his quick wit, perfect pitch whistling (lol) and well-groomed lawn. His favorite saying/ song was "Bad To The Bone." He had a presence "larger than life" and will be greatly missed.