April 19, 2022 - 2:28pm
Lewis P. Schmidt
posted by
LaVern Falcone
.
LeRoy ~ Lewis P. Schmidt, age 70, passed away Wednesday evening (April 13, 2022) at the Monroe Community Hospital in Rochester.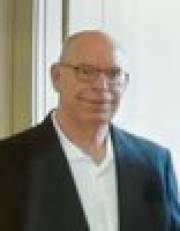 He was born May 5, 1951 in South Byron, NY, the son of the late Mathias and Eva Colby Schmidt.
     Lewis will be remembered as a loving husband, father and grandfather, who was devoted to following all of his grandchildren's sports and school activities.  He was a deputy sheriff with the Genesee County Sheriff's Department from 1973 – 1984, leaving to accept a position as the Genesee County Emergency Management Coordinator, a position he held until he retired in 1995.  As the County Emergency Management Coordinator, Lewis was instrumental in initiating the County's 911 system as well as the Mobile Haz-Mat Unit.  During his retirement years, he enjoyed woodworking, especially making bird feeders, and collecting model trains.
     He will be sadly missed by his wife of 47 years, Susan Ely Schmidt; his children, Mathew (Nicole) Schmidt, Kristen Rund and Kelly (Paul) Marcarian; grandchildren, Luke Marcarian, Nathan Marcarian, Madison Rund, Jack Rund, Ava Schmidt, Gianna Schmidt and Mathew Schmidt; his in-laws, David (Brenda) Ely, Nancy (Denis) Berwanger and Robert (Fatima) Ely; very dear friends, Mike and Gail Lathan and Peggy and Dan Carr,  along with many nieces, nephews and friends.
     Family and friends may call on Friday, April 22 from 4 ~ 7 PM at the Falcone Family Funeral & Cremation Service Inc., 8700 Lake St. Rd. (Rt. 19), LeRoy.  His Service of Remembrance will be held on Saturday, April 23 at 11:00 AM at St. Mark's Episcopal Church, 1 E. Main St., LeRoy.
     The courtesy of no flowers is requested with memorial contributions suggested to Monroe Community Hospital Foundation or U of R Hospice Care.
     Your memories and condolences may be shared with Lewis' family at www.falconefuneralhome.com.