April 22, 2022 - 5:29pm
Marie Sakellariou
posted by
LaVern Falcone
.
LeRoy ~ Marie Sakellariou, age 84, of West Main Street, passed away early Friday morning (April 22, 2022) at the Woodside Manor Nursing Home in Rochester.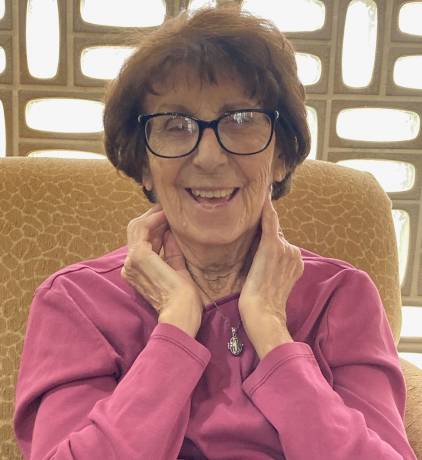 She was born June 12, 1937 in Karitsa, Greece, a daughter of the late Michael and Anthi Georgeton Tountas.
     Marie, who was a longtime LeRoy resident, will be remembered as a beloved mother, sister, aunt and dear friend to many.  She enjoyed working around her home on West Main, tending to her flowers and taking long walks around the village.  She was the owner of Tountas Coffee Shop on Main Street for many years and then went to work for LeRoy Central School, starting in the cafeteria and completing her 30 plus years with them as a bus aide for handicapped students.
     She is survived by her sons, Dean (Stacy) Sakellariou of Virginia and Michael (Michelle) Sakellariou of Mississippi; her brother, Pete Tountas of Arizona and his children, Michael Tountas and Michelle Tountas; her sister, Koula (George) Zotile of Athens, Greece and their children, Anna Zotile and Kousta Zotile, along with many dear friends.
     Family and friends are invited to her funeral service on Monday, April 25 at 11:00 AM at the Annunciation Greek Orthodox Church, 962 East Avenue, Rochester, NY., with graveside services to immediately follow in Machpelah Cemetery, LeRoy.
     In lieu of flowers, memorials are suggested to the Annunciation Greek Orthodox Church or the LeRoy Ambulance Service.
     Your memories and condolences may be shared with Marie's family at www.falconefuneralhome.com.