May 5, 2022 - 1:00pm
Thomas J. Senick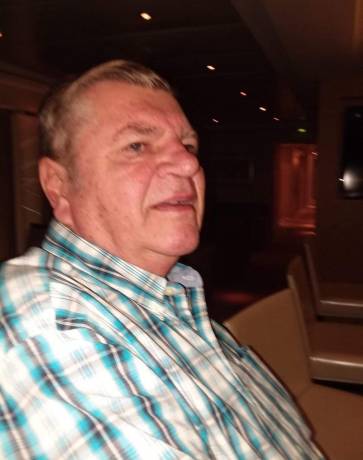 Thomas Joseph Senick (Szczesniak), 74 of Attica. Passed away Tuesday, May 3, 2022 at ECMC Hospital surrounded by his loving family. He was born August 28, 1947 in Buffalo, a son of the late Matthew (Szczesniak) and Emily (Kupras) Senick.
Tom was a graduate of Bishop Ryan High School Class of 1965 and Erie County Community College where he received his degree in Mechanical Engineering. He then began his lifelong career as a steamfitter out of Local Union #22. While employed Tom worked as a foreman on many projects and he taught math for the Local Union. He retired in 2002.
Tom loved to hunt, fish, camp, travel and walk his dog. As a member of the First Presbyterian Church he served as an Elder and on the Building and Grounds committee.
He is survived by his loving wife Pamela (Williams) Senick; his children Kari (Steve) Amey; Amy Allison; Joshua Senick and grandchildren Zachary Amey; Zoee Amey; Kyle Jarboe; Gabriel Allison.
There will be a church service at the First Presbyterian Church, 115 Main St. Attica, on Saturday, May 7, 2022 at 1:00 p.m. He will be laid rest in Forest Hill Cemetery, Attica.
In lieu of flowers, memorials may be made to First Presbyterian Church, 115 Main St. Attica, NY 14011 or to Bennington Volunteer Fire Company, 1353 Clinton St., Attica, NY 14011, Attica, NY 14011. To leave a message of condolence visit www.marleyfuneralhome.com. Arrangements completed by Marley Funeral Home, LLC, 135 Main Street, Attica, New York 14011.