May 9, 2022 - 8:16am
Sean Edward O'Toole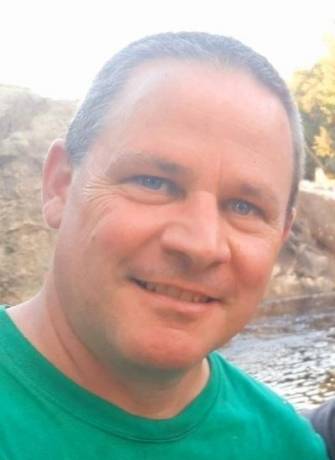 Sean Edward O'Toole, 54, Lyons, NY passed away on May 2, 2022, surrounded by family after a long battle with cancer.
Sean graduated from Lyons High School in 1986 and continued his college education at the Art Institute of Fort Lauderdale.  He lived in Florida for 10 years before returning home to be closer to family.  Sean started his sign business, Signtec and ran that for many years.  He met his wife, Meghan, in 2004 and they married in 2013.  They run their business 31Sheds in Lyons.  Sean loved the outdoors, fishing, hunting, riding motorcycles and snowmobiling.  He really enjoyed a good game of pool with friends.  Sean was a huge Minnesota Vikings fan.  Sean and Meghan have a beautiful camp on the Moose River, where they have enjoyed making memories with their children, family and friends.  Sean's greatest accomplishment in life was becoming a father to his two daughters Ivy and Teagan.  If you know Sean, you know that he did not just follow the path of life; he blazed his own trail.
Sean is survived by his wife Meghan (Dash) O'Toole, daughters, Ivy and Teagan;  parents, Ted and Sharon O'Toole; sister Holly (Marc) Kreuser; nieces Megan and Grace; nephew, Ryan; and dearest friend Lucas Dobbins and many other friends.
The family will receive friends from 3-7 p.m. on Friday, May 20th at the Boeheim-Pusateri Funeral Home 77 Williams St. Lyons, NY 14489.
In lieu of flowers, please consider a donation in Sean's memory to the Roswell Park Alliance Foundation, Elm & Carlton Streets, Buffalo, NY or online at www.roswellpark.org (donation button on top right). To leave a message of condolence, please visit www.pusaterifunerals.com and      www.gilmartinfuneralhome.com. Arrangements completed by Boeheim-Pusateri Funeral Home 77 Williams St. Lyons, NY 14489 & Gilmartin Funeral Home & Cremation Company, Inc. 329-333 West Main Street, Batavia, New York 14020.