Image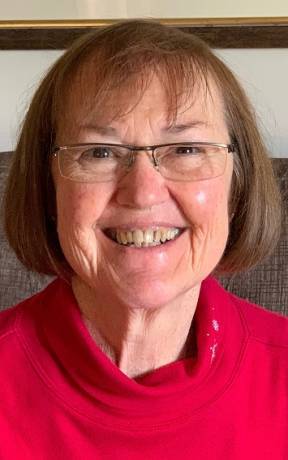 Margaret "Margie" Mager, 75, of Alexander, NY passed away on May 7
th
, 2022 at UMMC surrounded by her loving family.  She was born March 19, 1947, in Warsaw, NY, daughter of Lewis and Lucille (Richardson) Acomb.  She was preceded in death by daughter Kathleen and brother Clarence.
Margie will always be remembered for her brilliant smile.  She lived a life of kindness, care, compassion, advocacy, and love.  She loved her family deeply. 
Margie attended Alexander Central School followed by the Wyoming County Community School of Nursing.  She began her career at Genesee Memorial Hospital as an RN in the Pediatrics Department eventually becoming head nurse before shifting her career to become a Certified Diabetes Educator.  She was one of the driving forces in achieving the American Diabetes Association (ADA) National Recognition of UMMC's Diabetes Education Program and managed it until retirement in 2013.  She coordinated many annual Diabetes Alert programs for the community as well as ADA walks.  She served on the board of the Western New York ADA, was a founding member of the Western New York Association of Diabetes Educators, and served as president of the group for a time.  She was a passionate educator and advocate for those living with diabetes.  In 2007, she received the WNY Diabetes Educator of the Year award. 
Margie married the absolute love of her life, Frank, on August 16, 1969.  She enjoyed life with him including their many trips to the Thousand Islands.  She was a devoted wife, mother, and grandmother and loved spending time with her family.  She valued her friendships and created many fond memories with her friends.  She will be dearly missed and always remembered.
She is survived by her loving husband of 52 years, Frank Mager; her children Cheryl (Walter) Hersom and Christine (Onur) Oz; her grandchildren Annaliese, Hope, Frank, Samuel, Eren, and Ethem, along with many nieces and nephews.
Family and friends are cordially invited to share thoughts, condolences and fond memories on Friday (May 13, 2022) from 5-8pm at the J. LEONARD McANDREW FUNERAL HOME, LLC, 2 Bogue Ave., Batavia, NY. Her Mass of Christian Burial will be celebrated Saturday, 10:00am at Ascension Parish, South Swan Street, Batavia. She will be laid to rest in Grandview Cemetery.
In lieu of flowers, memorials may be made to the American Diabetes Association www.diabetes.org or to the Alzheimer's Association www.alz.com. Expressions of sympathy may be shared with the family at: www.mcandrewfuneralhomes.net.
ARRANGEMENTS WERE ENTRUSTED TO THE J. LEONARD McANDREW FUNERAL HOME, LLC, 2 BOGUE AVE., BATAVIA, NY 14020. RONALD KONIECZNY II, DIRECTOR.