May 10, 2022 - 1:11pm
Michael J. Warner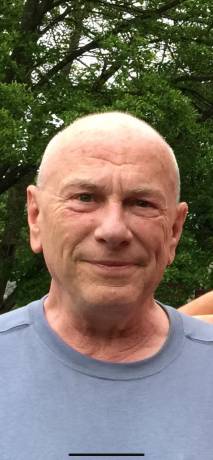 Michael J. Warner, 79, of East Bethany, passed away on May 9, 2022.
Michael was born July 17,1942 in Batavia, the son of the late LaVerne and Ruth (Nevin) Warner.
After his retirement from Kodak, Mike owned and operated his own business, Auldtech.  He was a Buffalo Bills fan and enjoyed target practice and computers.  A veteran, he served with the United States Marines, with part of his service in Okinawa.
Surviving are his sons, Tim (Jill) Warner of Rochester, Barry (Jen) Warner of Batavia and Jeremy (Lindsay) Warner of LeRoy; grandchildren, Victoria Warner, Leyna Warner, Alexis (Tanner) Smith, Caleb Warner, Dylan Warner, Allessanda Warner, Brody Warner, Anthony Warner, Michael Warner, John Warner and Lia Warner; two great-grandchildren, Adaline Smith and Sienna Smith and two nieces, Amy (Nate) Johnson and Erin Albee.
Preceded in death by his wife, Linda Warner and son, Ryan Warner.
Family and friends are invited to call on Friday, May 13, from 4:00 p.m. to 6:00 p.m. at the Bohm-Calarco-Smith Funeral Home, 308 East Main Street in Batavia, where services will be held at 6:00 p.m. also on Friday.  Private entombment will be in St. Joseph's Mausoleum, Batavia.
In lieu of flowers, memorials may be made to Notre Dame High School, 73 Union Street, Batavia, NY 14020.  
Please leave a condolence, share a story, or light a candle at www.bataviafuneralhomes.com.