May 10, 2022 - 1:38pm
Jade Lynn LaForce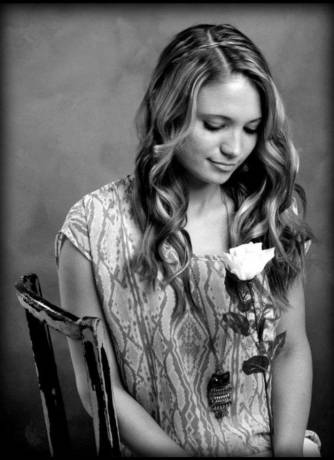 Jade Lynn LaForce, 29, of Dansville, passed away on Monday, May 2, 2022. She was born December 24, 1992 in Rochester to Joseph R. (Pam Loncao) LaForce and Dawn R. Jakubaszek. She is predeceased by her grandparents, Bob and Jane LaForce, Isabel "Dee Dee" and Joseph Jakubaszek, uncles Jim Meter and Joe Chase.
Jade was artistic, and nerdy, awkward, yet fierce. She lived her life unapologetically doing what she wanted, like rooting for the Cleveland Browns even though she's from a family of Bills fans. Jade had the admirable gift of seeing the beauty in things that others would not have. Whether that be her passion in helping animals big or small, or the joy she felt weeding her vegetable garden. But what most will say about Jade is that she brought love and joy to the lives of so many.
If you were lucky enough to know Jade, you were taken in with open arms to her own unique world filled with mom jokes, heavy metal and endless movie quotes. In Jade's memory, continue 'livin the dream' and even if it sounds corny, don't ever let no one tell you, you ain't beautiful.
She is survived by her parents, her two beautiful children, Mia Brietzke and Lucas Mower, brother JoJo (Cassandra Gross) LaForce, sister Robbi Boss, fiancé Ryan Garrison, aunts and uncles, Sarah (Carl) Wagner, Beaver (Kathy) Rider, Denise Jakubaszek, Joshua and Jason Chase, Desiree (Gerry) Watkins, Erin Meter, Mike LaForce, Barbara LaForce, Pete (Marcia) LaForce, Bob (Pam) LaForce, Dave (Carol Johnson) LaForce, cousins, Bill Meter, Mandy Meter, Mara Carey, Mike Carey, Lacey Unger, Karson LaForce, Megan Woodward, Andy LaForce, Becca LaForce, Genna Darrah, Jonathan LaForce, Joshua Chase and Jason Chase.   
Friends are invited to a Celebration of her Life on Friday, May 13, 2022 from 3 to 7 pm at Union Hose Club Rooms, 66 Elizabeth Street, Dansville, NY 14437.  
In lieu of flowers, memorials may be made to the family for her children. To leave a message of condolence, please visit www.gilmartinfuneralhome.com. Arrangements completed by Gilmartin Funeral Home & Cremation Company, Inc. 329-333 West Main Street, Batavia, New York 14020.