May 11, 2022 - 9:59pm
Jean L. Jackson
posted by
Ronald Konieczny
.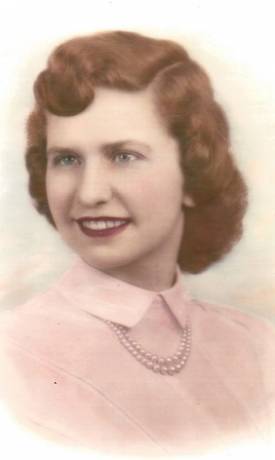 Jean L. Jackson, 91 of Batavia, passed away peacefully on Friday (May 6, 2022) at The Grand Nursing and Rehabilitation Center.
She was born May 22, 1930 in Buffalo, NY, a daughter of the late Fred and Henrietta Huber Ebert.
Jean was a former social worker for Genesee Memorial Hospital, St. Jerome Hospital and Hospice. She also served on the Board of Directors for Crossroads House, which was very dear to her. She enjoyed swimming, talking books, gardening and her guiding eyes dogs. Jean will be missed by all who knew her gentle heart.
Survivors include a son and daughter in-law. Craig (Loretta) Jackson of Batavia. Grandchildren, Ashley Fauth of Batavia and Dennis (Jennifer) Alexander of South Carolina. Great-grandson, Derek. Nieces and nephews.
She was the sister of the late Arlene Nuwer.
Private funeral services will be held at the convenience of the family.
Memorial contributions may be offered to Crossroads House, PO Box 403, Batavia, New York 14021 or www.crossroadshouse.com.  Expressions of sympathy may be shared with the family at: www.mcandrewfuneralhomes.net.
ARRANGEMENTS WERE ENTRUSTED TO THE J. LEONARD McANDREW FUNERAL HOME, LLC 2 BOGUE AVE., BATAVIA, NY 14020. RONALD KONIECZNY II, DIRECTOR.