May 18, 2022 - 4:50pm
NANCY L. O'DONNELL
posted by
Ronald Konieczny
.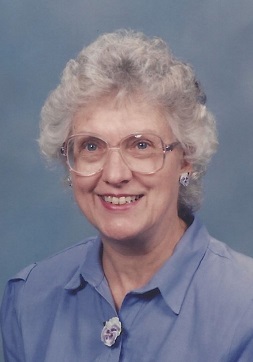 Nancy L. O'Donnell, 88 of Akron, passed away peacefully on Tuesday (May 10, 2022) at her residence under the loving care of her family and Hospice Buffalo.
She was born February 25, 1934 in Buffalo, NY, a daughter of the late Arthur and Violet Landry Harsch.
Nancy was employed as a secretary for the research foundation of the New York State University at Buffalo prior to her retirement. She was a member of St. Teresa's Church where she participated in the church choir. She enjoyed camping and riding horses, continuing to ride well into her 70's. Other hobbies included knitting and crocheting. She was loved dearly and will be missed by many.
She is survived by her daughters, Maureen (Carl) Metzger, Kathleen (Robert Cahill) O'Donnell and Nancy O'Donnell. Son, Daniel O'Donnell. Loving grandchildren, Christopher, Shauna, Elyse, Matthew, Daniel and Brianna. Also survived by seven great-grandchildren and a sister Dorothy Walter.
She was the wife of the late William P. O'Donnell who passed away May 18, 2022 and mother of the late Clatus O'Donnell.
Family and friends are invited to a Mass of Christian Burial Saturday (May 21st), 10:00am at St. Teresa of Avila R.C. Church, 5771 Buell St., Akron. She will be laid to rest with her loving husband in St. Teresa's Cemetery.
Flowers gratefully declined. Memorial contributions may be made to O.L.V. Charities, 780 Ridge Rd, Lackawanna, NY 14218, Justice For Children, 304 E Main St, Batavia, NY 14020 or Leukemia & Lymphoma Society of WNY, 4043 Maple Road Suite 105, Amherst, NY 14226.
Expressions of sympathy may be shared with the family at: www.mcandrewfuneralhomes.net.
ARRANGEMENTS WERE ENTRUSTED TO THE J. LEONARD McANDREW FUNERAL HOME, LLC, 32 JOHN ST., AKRON, NY 14001. RONALD KONIECZNY II, DIRECTOR.