May 18, 2022 - 4:54pm
WILLIAM PATRICK O'DONNELL
posted by
Ronald Konieczny
.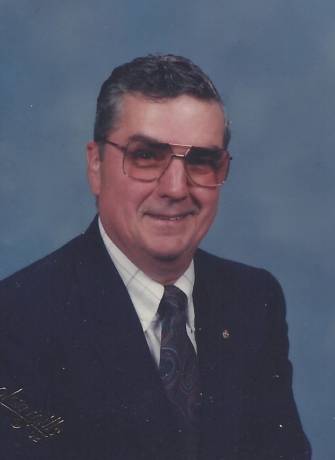 William Patrick O'Donnell, 90 of Akron, passed away peacefully on Wednesday (May 18, 2022) at his residence under the loving care of his family, Peggy and Hospice Buffalo.
He was born April 6, 1932 in Buffalo, NY, a son of the late Nora O'Donnell.
Bill served his country with the U.S. Navy from 1952-1956 during the Korean War. He continued his service as a reservist until 1988. He was employed by Erie County Medical Center as a Chief Clinical Perfusionist prior to his retirement. He was a member of St. Teresa's Church where he participated as an usher and alter server. Bill and his wife Nancy were also active in the Akron Newstead Senior Center. Most of all, he enjoyed his family and will be missed by all who knew him.
He is survived by his daughters, Maureen (Carl) Metzger, Kathleen (Robert Cahill) O'Donnell and Nancy O'Donnell. Son, Daniel O'Donnell. Loving grandchildren, Christopher, Shauna, Elyse, Matthew, Daniel and Brianna. Also survived by seven great-grandchildren, nieces and nephews.
He was the husband of the late Nancy Harsch O'Donnell who died May 10, 2022 and father of the late Clatus O'Donnell.
Family and friends are invited to a Mass of Christian Burial Saturday (May 21st), 10:00am at St. Teresa of Avila R.C. Church, 5771 Buell St., Akron. He will be laid to rest with his loving wife in St. Teresa's Cemetery.
Flowers gratefully declined. Memorial contributions may be made to O.L.V. Charities, 780 Ridge Rd, Lackawanna, NY 14218, Justice For Children, 304 E Main St, Batavia, NY 14020 or Leukemia & Lymphoma Society of WNY, 4043 Maple Road Suite 105, Amherst, NY 14226.
Expressions of sympathy may be shared with the family at: www.mcandrewfuneralhomes.net.
ARRANGEMENTS WERE ENTRUSTED TO THE J. LEONARD McANDREW FUNERAL HOME, LLC, 32 JOHN ST., AKRON, NY 14001. RONALD KONIECZNY II, DIRECTOR.