May 24, 2022 - 9:10am
Thomas A. Atkinson
posted by
LaVern Falcone
.
Thomas A. Atkinson, 76, of LeRoy, NY, passed away peacefully on May 20th, 2022 at the Batavia V A Medical Center after a long battle with lung cancer.  He was born November 22, 1945 to Thomas & Martha (Harding) Atkinson. He graduated in 1963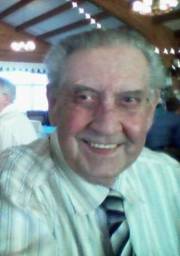 from Plains High School. He served in the United States Army and was awarded the National Defense Service Medal, Good Conduct Medal and Sharpshooter (Rifle m-14). He graduated from Kings College with a Degree in Drafting.  He was employed as a sales representative for Mideast Aluminum, as well as a sales representative for the NYS lottery.  He retired in 2006.
     He was married 41 years to his beloved wife, Joanne Wasmanski on May 2, 1966 and moved to LeRoy in 1981. He enjoyed bowling, golf and bingo.
     He is predeceased by his parents, wife (2008) and son, Paul F. Atkinson (2020). He is survived by his sisters, Linda (Richard) White and Bonnie (Bob) Abromavage; daughters Cheryl (Kenneth) Weaver of Crawfordville, FL and Wendy Nelson of LeRoy, NY.  He has 6 grandchildren: Bekki (Greg Houghtaling) Weaver, Kimberly Weaver, Holly (Phil) Barone, Kristin (Christopher) Decker, Paula Atkinson and Thomas Atkinson.  He has 3 great-grandchildren:  Jacob Anthony and Amelia Barone; Allora Decker as well as several nieces. nephews, and cousins.
       Family and friends may call on Thursday, June 2 from 2 ~ 4 PM at the Falcone Family Funeral & Cremation Service Inc., 8700 Lake St. Rd., LeRoy, where his Funeral Service, with military honors, will be held at 4:00 P.M.  Family and friends are then invited to the American Legion for his Celebration of Life reception at 5:00 PM.
     In lieu of flowers, contributions in memory of Tom are suggested to either Genesee Cancer Assistance, 127 North St., Batavia, NY 14020 or the LeRoy American Legion, 53 W. Main St., LeRoy, NY 14482
     Your memories and condolences may be shared with Tom's family at www.falconefuneralhome.com.