May 24, 2022 - 1:50pm
Debra Lynn Dobbs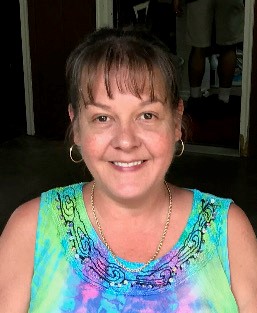 Debra Lynn Dobbs, of Attica, passed away peacefully on May 22, 2022 surrounded by family and loved ones. Debbie was born on October 24, 1965 in Plattsburgh, NY. The daughter of the late Donald and Julia (Robare) Dobbs.
Debra attended Attica Schools from 1970-1981, completing her high school education in Ogdensburg Free Academy in 1982. After completing school, Debbie began her life's adventure living in Florida, where she met the man whom gave her the joy of her life, her daughter Nicole Marie. After a separation, Debbie moved back to her home state to Chatham, NY (Columbia County) where she began raising her daughter. In time she returned to her hometown where she grew up, Attica, NY. Debbie enjoyed her work as a teacher's aide working with disabled children, until she herself became disabled. Debbie enjoyed and loved her gardening, cooking, being outside, singing and dancing, spending time and talking care of her family and friends.  The most important people to Debbie were her daughter, Nicole and granddaughter, Natalie. Debbie's ultimate satisfaction was taking care of and being with her daughter and granddaughter with "Papa" Patrick C. Foley.
In addition to her parents, Debra is predeceased by her maternal grandparents; Sherry and Leona Dobbs; a brother Thomas Dobbs.
She is survived by her brothers; Donald Dobbs Jr., John Dobbs; sister-in-law Dawn Dobbs; Daughter Nicole M. Dobbs; granddaughter Natalie M. Dobbs; companion Patrick C. Foley, along with many aunts, uncles, cousins, nieces, nephews and her extended family; Erin Armstrong, Kathryn Foley, Nicole Foley and Sarah Foley; her longtime friends Jody (Jeff) Comfort, Judy Bailey and Doug Butler, Mary (Chris) Foley, Rose Montpetit and her favorite pet dog; Cooper.
There will be no prior calling hours. A Celebration of her life will be held on July 30, 2022 at the home she so loved, Patrick Foley's residence on Eck Rd. in Attica. Please attend. She will be laid to rest in Ogdensburg at a later date.
In lieu of flowers, memorials may be made to Nicole and Natalie or the donor's choice. To leave a message of condolence please visit www.marleyfuneralhome.com. Arrangements completed by Marley Funeral Home, LLC, 135 Main Street, Attica, New York