May 25, 2022 - 12:52pm
Mr. Raymond A. Chudoba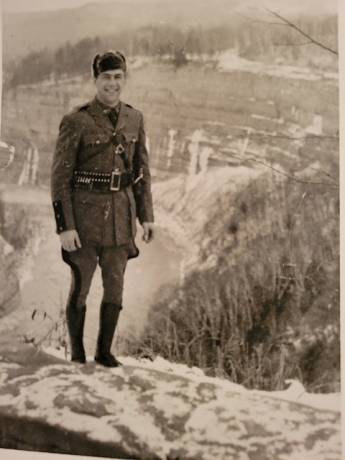 Batavia – Raymond A. Chudoba, age 91, passed away on Sunday, May 22, 2022 at United Memorial Medical Center in Batavia.
He was born on January 29, 1931 in Batavia, a son of the late Michael Chudoba and Josephine Oles Chudoba.
A member of St. Joseph's Church in Batavia, he was a retired New York State Trooper with Troop A in Batavia.
He is predeceased by his wife, Patricia A Kuznicki Chudoba of Dunkirk who passed away on January 1, 2017.
Surviving are his children, Raymond M. Chudoba of Midwest City Oklahoma, Carol L. (Ronald) Roy of Del City, Oklahoma and Michael J. Szatkowski of Batavia; his companion for over 40 years, Joan Szatkowski of Batavia; three grandchildren and three great-grandchildren.
He is predeceased by his siblings, Josephine Kukoski of Grants Pass, Oregon, Michael Chudoba of Seattle, Washington, Edward Chudoba of Batavia, Bernice Johnson of Basom.
Memories and a Tribute to my father:
Hey Dad. I remember when I was a small child how you would come home after work in your State Trooper uniform and we would share hugs.
I remember how you took over the family roofing business your father established in 1947 so you could keep your father active after he watched his son (your brother) Eddie fall to his death while painting the WBTA radio tower in 1962. You were a State Trooper at that time and also building a home for your family with your own two hands. Who does all this at the same time? You Dad. Yes, you were a man amongst men.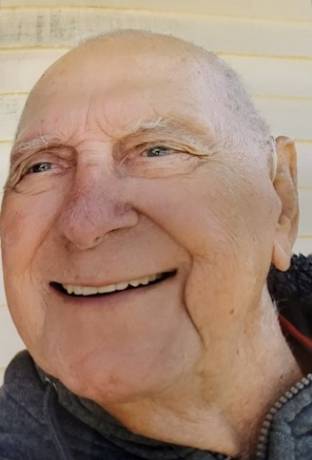 I remember us installing our first roof together in 1967 on Mr. and Mrs. Golkie's home on Seward Road in Alexander when I was 12 years old, just a little distance from the home you built for us on Dodgeson Road. Pastel green T-Lok shingles. I slipped them in place and you followed me to nail them down. 
I remember going with you in 1970 to the nursing home where your father was a resident, how you would trim his nails and comfort him. I remember Grandpa tearing up when we prepared to leave.
We roofed together for many years and bowled together, too. You taught me the life lessons a boy needs to learn in order to become a man and always supported me in my decisions whether they turned out to be right or wrong.  
We have shared a lifetime of memories Dad. I have been blessed to have you as my father. I love you so much. Carol and other family send their love as well.
So now Dad, you will be laid to rest next to Mom. My honey Dawn is there too. Someday I will join you three and we will all be together again.
Sleep well Father,
Your loving son, Raymond
A viewing will be held at the H.E. Turner & Co, Inc. Funeral Home in Batavia on Friday morning, May 27 from 9:45 to 10:30 followed by graveside services at 11:00 in St. Joseph's Cemetery, 531 Ellicott Street, Batavia. To leave a condolence, share a story or light a candle in his memory, please visit www.bataviafuneralhomes.com.
Arrangements were entrusted to the H.E. Turner & Co. Funeral Home of Batavia.