May 25, 2022 - 5:26pm
Mrs. Joanne B. Barcomb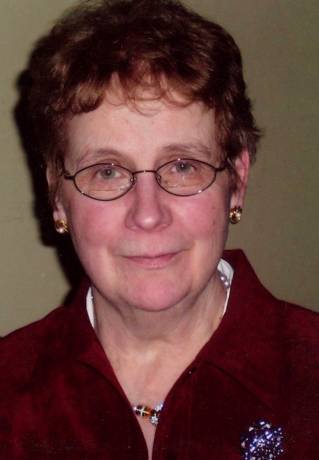 Joanne  B.  Barcomb, age 83, of Batavia, passed away on Friday, May 20, 2022 at LeRoy Village Green Nursing Home.
Mrs. Barcomb was born Saturday, January 7th, 1939 in Churubusco, New York a daughter of the late Armand Decosse and Doria Tremblay Decosse.
A member of St. Padre Pio Parish, she was a charter member of the Mooers Knights of Columbus Ladies Auxiliary and a member of the Sodality of the Ladies of St. Ann since 1977. She was an assistant Den Mother with Mooers Cub Scout Pack #37 for 10 years and was a member of the Mooers Forks Home Bureau.
Joanne is survived by her loving husband, Reginald Barcomb, whom she married on September 27, 1958; her children, Michael (Karen) Barcomb, Dr. Alan (Catherine) Barcomb and Denise (Dr. Vincent) Frechette; her grandchildren, Ryan (Nicole Whitewood) Barcomb, Alexandra (Stephen Beagen) Barcomb, Marie Barcomb, James Barcomb and his companion Jessie Pierce, Elizabeth Barcomb, Daniel Barcomb, Hanaah (Justin) Bates, Nathan (Victoria) Frechette, Dr. Laena (Grant) Hines, the late Luke Frechette, Isaac Frechette and Natalia Frechette; her great-grandchildren, Amara Bates and Lilah Beagan; sisters, Helen Decoste of Plattsburgh and Shirley Barcomb of Mooers Forks along with many nieces and nephews.
She is predeceased by her brother, Gerald Decosse; sisters, Annette Trombley, Anita Trombley-McCann and Pauline Barcomb; sister-in-law, Leatrice Decosse; and brothers-in-law, Clarence Trombley, Ross Trombley, Hugh McCann, Roma DeCoste, Lionel Barcomb and Jacques Barcomb.  
The family wishes to sincerely thank the wonderful care providers at the LeRoy Village Green for their excellent care given to Joanne over the past six years of her residency.
There are no prior visiting hours. Joanne 's Funeral Mass will be celebrated at 10:00 am on Saturday, June 25th, 2022 at St. Padre Pio Parish - St. Cecilia's Worship Site, 56 Maple Avenue, Oakfield.  She will be laid to rest in  St. Cecilia's Cemetery, Oakfield.  In lieu of flowers, memorials may be made to the Sunshine Fund at the LeRoy Village Green Nursing Home, 10 Munson Street, LeRoy, New York 14482 or St. Padre Pio Parish, 56 Maple Avenue, Oakfield, New York 14125. Please leave a condolence, share a story, or light a candle at www.burdettandsanford.com.
Arrangements for Joanne were entrusted to the Burdett & Sanford Funeral Home, 11 Maple Avenue, Oakfield.