Image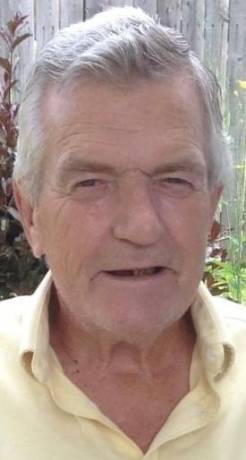 James C. Wierda, 76 of Batavia, passed away peacefully on Friday (December 17, 2021) at United Memorial Medical Center.
He was born February 25, 1945 in Elmira, NY, a son of the late Albert and Mary Grace Groux Wierda.
Mr. Wierda was an Army Veteran, having served his country during the Vietnam War. Prior to his retirement, he was employed by Ken Barrett Chevrolet in Batavia. He enjoyed country western music, was an avid golfer and was known for his cookouts, where he would always find a reason to have one. He also enjoyed horseracing and often you could find him at Batavia Downs. Most of all, he loved his family and his world evolved around them. He will be sadly missed by all who knew him.
Survivors include his wife, Susan Schlenker Wierda of Batavia. Son, Derk Wierda of Batavia. Daughters, Lindsay Wierda of Batavia and Jessica (Thomas) Lewandowski of Pembroke. Eight grandchildren, Arianna, Azalea, Dimitri, Aiden, Gabreille, Ava, Tyler, Onaleigh. Daughter in-law, Oksana Wierda. Sisters, Sylvia Ripley of Buffalo and Mary Wierda of Buffalo. Brothers, Edward, John and Chris Wierda, all of Florida. Also survived by nieces and nephews.
He was the father of the late Christopher P. Wierda. Grandfather of the late Daniil Petlevanny. Brother of the late Thomas Wierda and Margaret Ryll.
The family would like to thank the caring staff at United Memorial Medical Center and Dialysis for the care which they have shown to Jim.
Family and friends are cordially invited to share thoughts, condolences and fond memories on Thursday (June 2nd) from 3:00pm-5:30pm at the J. Leonard McAndrew Funeral Home, LLC, 2 Bogue Ave., Batavia. There will be a celebration of his life after the visitation at the family home on North Lyon Street, Batavia. He will be laid to rest in the Western New York National Cemetery in Corfu, NY.
Expressions of sympathy may be shared with the family at: www.mcandrewfuneralhomes.net.
ARRANGEMENTS WERE ENTRUSTED TO THE J. LEONARD McANDREW FUNERAL HOME, LLC, 2 BOGUE AVE., BATAVIA, NY 14020. RONALD KONIECZNY II, DIRECTOR.