May 31, 2022 - 9:17am
Allan L. Grehlinger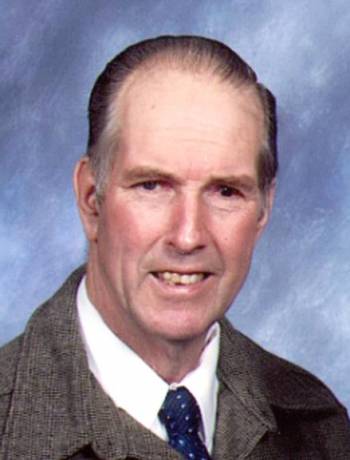 Basom - Allan L. Grehlinger, 87, of Basom, passed away on Thursday, (May 26, 2022) at United Memorial Medical Center in Batavia.
Mr. Grehlinger was born January 4, 1935 in Batavia, a son of the late Duane and Mildred (Long) Grehlinger.
Mr. Grehlinger served honorably in the United States Air Force for three years, and for six more years in the US Air Force Reserves. He was very proud to serve his country, and to be a jet mechanic crew chief.
Allan was a member of the Indian Falls United Methodist Church and a 50-year member of the Alabama Fire Department. He was a lifelong farmer and greatly enjoyed all animals, especially cows, golden retrievers, and Haflinger horses. He was a people person, and loved to talk with anyone he met. He had a knack for being genuinely interested in others' stories. Allan liked to go on adventures, and to take people with him.  Mr. Grehlinger also enjoyed antiquing, watching airplanes, and going to garage sales to find just what someone else was searching for.  Allan devoted more than two decades to the Salvation Army food pantry in Batavia. He began by carrying the donations from the Indian FAlls UMC to the pantry and progressed to coordinating the other volunteers for each month. With those volunteers, he sorted the donated food and packed the food boxes to share with those in need.  Allan's devotion to the Salvation Army's food pantry sprang from his desire to serve and to give when his health prevented him from continuing his farming. especially to Amish country to watch the Amish work their fields. While he appreciated modern day farming methods and machines, he was most fond of the down to earth family farming of his Amish and Mennonite friends.
Allan was the husband of Jane (Silsby) Grehlinger of Basom. He is also survived by his sister, Laura (late William) Hagen of Batavia; along with many nieces and nephews.
He is preceded in death by a sister, Shirley (late Charles) Green; and a nephew, Jimmy Lee Hagen.  
Family and friends are invited to call on Friday from 6 to 8:00 pm and Saturday from 10 to 12:00 noon at Indian Falls United Methodist Church, 7908 Alleghany Road, Corfu, where Allan 's Funeral Service will be held at 12:00 noon, immediately following visitation. Burial will be in the Alabama Cemetery in Alabama.  In lieu of flowers, memorials may be made to Michael J. Fox Foundation, Donation Processing, P.O. Box 5014, Hagerstown, MD 21741-5014 or Oakfield-Alabama FFA, 7100 Lewiston Road, Oakfield, NY 14125.
Arrangements were entrusted to the Burdett & Sanford Funeral Home in Oakfield. Please leave a condolence, share a story, or light a candle at www.burdettandsandford.com