June 5, 2022 - 10:10pm
DEBORAH B. ANDERSON
posted by
Ronald Konieczny
.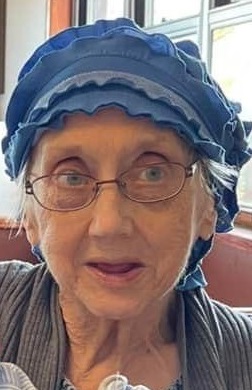 Deborah B. Anderson, 71 of Batavia passed away peacefully Thursday (June 2, 2022) at United Memorial Medical Center.
She was born August 3, 1950 in Medina, NY, a daughter of the late Carl E. and Esther May Hillyard Reak.
Deborah was a licensed practical nurse for the former St. Jerome Hospital. She enjoyed arts and crafts and was a very social person. Most of all she loved her family, especially her loving grandchildren who were very precious to her.
She was the wife of the late Obie Anderson and mother of the late Philip Carl Reak.
Survivors include her children, Joseph Lawrence Nelson, Alana Monska and Brian Reak, all of Batavia. She was known as "Grandma Grapes" to Casanna (Dan) Dressler, Marleana Hand, Avalina Hand, Phillip Monska, Izabella Nelson, Anastacia Monska, Brielle Nelson, Julian Monska and Khaleesi Jane Deborah Reak. Deborah was also a great grandmother to Raelynn Dressler, Ameliana Hand and Beckett Dressler 
Funeral services will be private at the convenience of the family.
Expressions of sympathy may be shared with the family at: www.mcandrewfuneralhomes.net.
ARRANGEMENTS WERE ENTRUSTED TO THE J.  LEONARD McANDREW FUNERAL HOME, LLC, 2 BOGUE AVE., BATAVIA, NY 14020. RONALD KONIECZNY II, DIRECTOR.