June 6, 2022 - 3:43pm
Vladimir Y. Yefremenko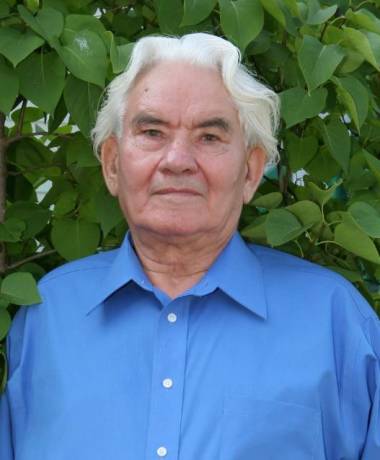 Vladimir Y. Yefremenko, 93 of Batavia, passed away peacefully on Friday, June 3, 2022 at United Memorial Medical Center. He was born January 30, 1929 in Belarus, to the late Yegor and Anna Yefremenko.
Mr. Yefremenko was a self-employed carpenter and spent most of his working years in Surazh, Russia. He was an extremely hardworking man, he loved building with his hands, woodworking and fixing up his son and daughter-in-law's home with his wife by his side. Vladimir moved to America 27 years ago to take care of his grandchildren. He will be remembered by his poetry and beautiful handwriting. Mr. Yefremenko loved being with his family, especially his grandchildren and great-grandchildren.
He is survived by his beloved wife of 65 years, Anna (Hudoba) Yefremenko; son Victor (Tatyana) Yefremenko both of Batavia; 3 grandchildren, Pavel Yefremenko, Lyubov (Gabriel) Carlson, Maria (Sean) Kennelly, two great-granddaughters, Valentina and Estelle Carlson, along with many nieces and nephews.
Friends are invited to a 10:00 am Celebration of Life on Friday, June 10, 2022 at The City Church, St. Anthony's, 114 Liberty Street, Batavia, NY 14020. He will be laid to rest in Batavia Cemetery.
In lieu of flowers, memorials may be made to the church. To leave a message of condolence please visit www.gilmartinfuneralhome.com. Arrangements completed by Gilmartin Funeral Home & Cremation Company, Inc. 329-333 West Main Street, Batavia, New York 14020.