June 7, 2022 - 11:28am
Catherine A. Hinze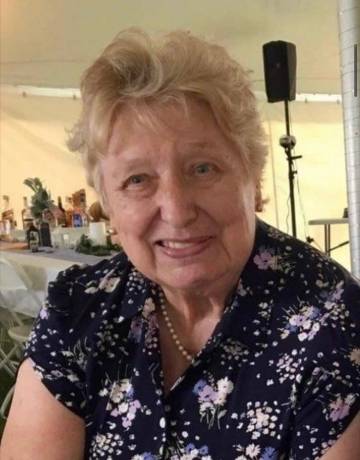 Catherine A. Hinze, 76 of Attica, passed away on Friday, December 10, 2021 at United Memorial Medical Center in Batavia. She was born in Yonkers, NY on September 19, 1945 to the late Frank and Katherine (Miehofner) Waxenberger. She is preceded in death by a granddaughter Lillie Hinze, grandson, Nicholas Mruczek, mother and father-in-law James (Nora) Hinze.
Mrs. Hinze worked as a bus driver for over 30 years at Alexander Central School District and she ran an Alpaca Farm with her husband. She was an excellent seamstress, known for making wedding gowns, prom dresses, vestments for priests and even Alpaca fleece clothing. Catherine was very involved in Alexander Fire Department Ladies Auxiliary and Band. She was a devoted member of St. Vincent's in Attica for many years and recently Immaculate Heart of Mary in Darien.
She is survived by her beloved husband James J. Hinze of Attica, children, Dawn (Kurt) Werner of Alexander, Scott Hinze of Basom, Michael (Ann) Hinze of Attica, Mark Hinze of Attica, 8 grandchildren, Justin (Lyndsay), Scott (Michelle) Jr, Matt, Nathan, Mason, Kyle, Tia, Dustin, Bailey and Jordan; 4 great-grandchildren, Jason, Cholie, Cora and Annalyse, along with many nieces and nephews.
A Celebration of Life will be held on June 11th from 12pm to 4 pm at the Alexander Fire Hall, 10505 Main Street, Alexander, NY 14005.
In lieu of flowers, memorials may be made to Alexander Fire Department Ladies Auxiliary, PO Box 336, Alexander, NY 14005 or to Immaculate Heart of Mary Parish. To leave a message of condolence visit www.marleyfuneralhome.com. Arrangements completed by Marley Funeral Home, LLC. 135 Main Street, Attica, New York 14011.