June 7, 2022 - 2:06pm
Gordon E. Offhaus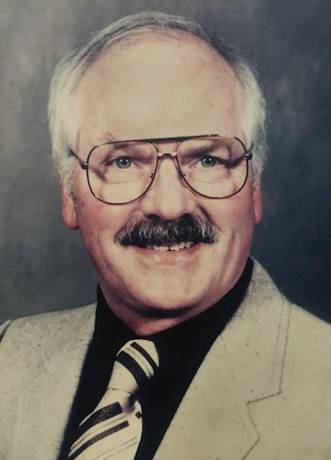 Gordon E. Offhaus, 86 of Batavia, passed away peacefully on Sunday, June 5, 2022 at LeRoy Village Green. He was born November 15, 1935 in Buffalo to the late Earl and Irene (Dorschide) Offhaus.  
Gordon grew up along the Buffalo Creek in Porterville and Wales Center. As a young boy he worked on his grandfather's farm as well as neighboring farms with his uncle Ken Offhaus. Gordon graduated from high school at the age of 16 in 1952 and went to work driving dump truck and breeding cows for ABS. He married Joady Ertel in 1957 and had two sons.
In 1959 he bought 18 cows, equipment and rented a farm until 1972 when he purchased a farm in Batavia with his brother Bruce and cousin Ken Hall. Gordon was a Free Mason and a member of Blazing Star Masonic Lodge #694 for over 60 years. He received many agricultural awards and achievements, he had a true passion for farming. He served the Town of Batavia Planning Board for over 40 years.
He enjoyed new equipment, technology and watched the industry advance from hand milking, horse drawn equipment to fully automated milking and GPS guided equipment. He appreciated all the ag related business in Genesee County and the people that make it happen. Due to a broken body from two head on collisions and being run over by a tractor he spent his last two years at LeRoy Village Green where he peacefully passed Sunday evening. He was most proud of his grandchildren.  
He is survived by his two sons, Dan and Scott Offhaus; five grandchildren, Travis (Cassy) Offhaus, Sarah (Jaemin) Yandow, Levi, Elizabeth and Danielle Offhaus; three great-grandchildren, Gabriel Yandow, Mason and Savannah Offhaus; sister Barbara (Frank) Spanitz, their sons, Gary, Russell and Jeff; brother Bruce (Donna) Offhaus, their sons, Gregory and Joel.  
Friends are invited to call on Monday, June 13, 2022 from 4 to 8 pm at Gilmartin Funeral Home & Cremation Company, Inc. 329-333 West Main Street, Batavia, NY 14020. A private Funeral Service will be held at St. Nicodemus Lutheran Church in East Aurora. He will be interred at Maple Rest Cemetery, Marilla.  
In lieu of flowers, memorials may be made to United Memorial Medical Center Hospital Foundation, 127 North Street, Batavia, New York 14020. To leave a message of condolence please visit www.gilmartinfuneralhome.com. Arrangements completed by Gilmartin Funeral Home & Cremation Company, Inc. 329-333 West Main Street, Batavia, New York 14020.