June 9, 2022 - 10:05am
Patricia Ann (Link) Pittler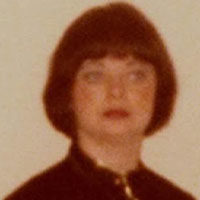 December 21, 2019 Patricia Ann (Link) Pittler passed away and moved on to be with her family, relatives and friends. Patricia was born on February 8, 1947.
Patricia Ann [Link] Pittler is the daughter of Earl and Eleanor Link of Batavia, New York. They were members of St. Mary's Catholic Church in Batavia NY where she was married on May 3, 1969 to Thomas Alan Pittler for 51 years.

Patricia was a Dental Hygienist and part time fashion model. 
Patricia passed while living in Dallas Texas. She and her husband moved away from Western New York August, 1980, periodically returning on occasion over those 40 years. Patricia and her husband had one child, Bradley Pittler who lives in Dallas Texas.
A memorial service will be held in the Batavia area at Pembroke Community Church, 692 Main Road, Corfu New York, 14036 on August 27,  2022 beginning at 11 a.m.
The service will be a celebration of Patricia's life and will be dedicated to both the devine loss along with up living stories of her life with her husband. 
Her family and friends have not seen Patricia in decades. A collage of photos covering 54 years have been prepared (162 pictures), available at the service and during the lunch which will be served in the church following the service.
Please make donations to the church where the service is being held. We are extremely grateful they have allowed us to hold the service in their Church. Flowers will be provided by Mr. Pittler's family.
Everyone is welcome to attend this service and the lunch.