June 9, 2022 - 11:18am
Scottie Ligon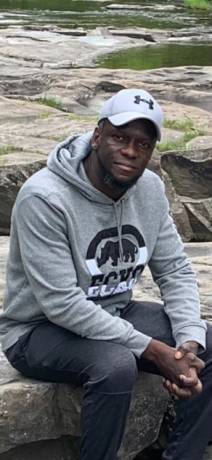 Elba – Scottie Ligon, age 40, of Elba passed away on Tuesday, June 7, 2022.
He was born on July 18, 1981, in Batavia, a son of Hattie B. Miles Ligon of Elba and the late Benjamin J. Ligon, Sr.
Surviving along with his mother are his daughter, Addison Ligon; his brother, Benjamin J. Ligon, Jr.; sisters, Patricia (Ira Moss) Stephens of Fultondale, Alabama and Shirley Wood of Auburn, Alabama along with several aunts, uncles and cousins.
Scottie adored spending time with his daughter Addison. He loved being outdoors, enjoyed fishing, hunting, fixing cars and spending times with friends and loved ones. He was a supervisor at Custom Molding Solutions in Churchville.
Friends may call on Sunday from 2 pm to 4 pm at the H.E. Turner & Co. Funeral Home, 403 East Main Street, Batavia. Scottie's funeral services will be held on Monday at 11 am at Mount Zion Missionary Baptist Church, 516 Ellicott Street, Batavia. He will be laid to rest in Elmwood Cemetery. In lieu of flowers, memorials may be made to St. Jude Children's Research Hospital, 501 St. Jude Place Memphis, Tennessee 38105. To leave a condolence, share a story or light a candle in his memory, please visit www.bataviafuneralhomes.com.