June 13, 2022 - 1:56pm
Jeffery M. Schum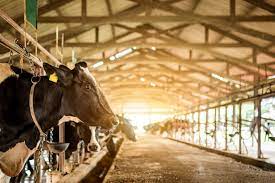 Jeffery M. Schum, 64 of Batavia, passed away peacefully surrounded by his family on Sunday, June 12, 2022 at Suzanne's Comfort Care Home, Inc in Perry. He was born January 8, 1958 in Batavia to the late Maynard Schum and Shirley (Snyder) Schum. He is preceded in death by his mother and father-in-law, Red and Mici Sawyer.  
Jeff was a dairy farmer, farming was his life and his life was farming. He enjoyed playing Euchre and spending time with his family.
He is survived by his beloved wife, Gail A. (Sawyer) Schum of Batavia; siblings, Steven (Rosemary) Schum of Darien, Cheryl (Wayne) Kriger of Attica, Janice Youngers of Attica, sisters and brother-in-law, Marcia Sawyer of FL, Lauren (Mark) Howell of Norwich, NY, Alison (Anthony) Felt of Clifton Park, Randall (Connie) Sawyer of Huntingtown, MD; along with 10 nieces and nephews; 7 great nieces and nephews.
Friends are invited to call on Saturday, June 18, 2022 from 11:00am to 1:00pm at Marley Funeral Home, LLC, 135 Main Street, Attica, NY 14011. A 1:00pm Celebration of his Life will immediately follow at the Funeral Home. He will be laid to rest in Pleasant View Cemetery, Orangeville.   
In lieu of flowers, memorials may be made to Suzanne's Comfort Care Home, Inc., 167 North Main Street, Perry, New York 14530. To leave a message of condolence please visit www.marleyfuneralhome.com. Arrangements completed by Marley Funeral Home, LLC, 135 Main Street, Attica, New York 14011.