June 20, 2022 - 5:09pm
BERNARD A. TWARDOWSKI JR. "BERNIE"
posted by
Ronald Konieczny
.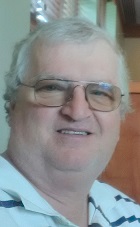 Bernard A. Twardowski Jr. "Bernie", 68 of Batavia, passed away unexpectedly on Saturday, June 18, 2022.
He was born December 25, 1953 in Batavia, NY, a son of the late Bernard and Doris Stringham Twardowski.
Bernard served his country with the U.S. Marines from 1972-1973. He was an employee for Blue Cross Blue Shield, prior to his retirement. He was an avid bowler, golfer and enjoyed watching the Hallmark Channel. Most of all he enjoyed spending time with family and will be missed by all who knew him.
Survivors include his son, Daniel Wixson of Batavia. Siblings, Jeffrey Twardowski of Batavia, Frances (Art) Bowen of Batavia and Michael Twardowski of Brockport. Emily Silfies, whom he cared for all her life as a daughter. Also survived by nieces and nephews.
He was the brother of the late Steve Twardowski, Pat Conway and Doreen Bogue.
Family and friends are cordially invited to share thoughts, condolences and fond memories on Wednesday (June 22nd) from 5-7pm at the J. LEONARD McANDREW FUNERAL HOME, LLC, 2 BOGUE AVE., BATAVIA, NY. Private burial will be in the Western New York National Cemetery.
Memorial contributions may be made in his name to St. Jude Children's Research Hospital at www.stjude.org. Expressions of sympathy may be shared with the family at: www.mcandrewfuneralhomes.net.
ARRANGEMENTS WERE ENTRUSTED TO THE J. LEONARD McANDREW FUNERAL HOME, LLC, 2 BOGUE AVE., BATAVIA, NY 14020. RONALD KONIECZNY II, DIRECTOR.