Image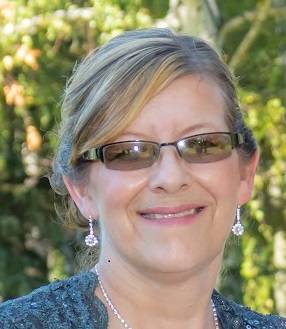 Byron - Amy I. Ezard, 59 of Byron, passed away on Tuesday, (June 21, 2022) at her home in Byron.
Mrs. Ezard was born May 28, 1963 in Batavia, a daughter of the late Earl and Eva (Butcher) Armbrewster.
She was a member of the Byron First Presbyterian Church and was a teacher's aide at Byron-Bergen Central School for over 20 years. Amy enjoyed gardening and music. She had a deep love for children and cherished time spent with her grandchildren.
Surviving is her husband, Edward J. Ezard, Jr. of Byron; daughters, Heather (Matthew) Esten of Elba, and Elizabeth Ezard of Oakfield; grandchildren, Ava and Avery Esten; brother, Jason (Melissa) Armbrewster of Elba; sister, Lisa Armbrewster of Batavia; mother-in-law, Jane Ezard of Byron; brother-in-law, Ronald (Lara) Ezard of Byron; sister-in-law, Linda (Paul) Eaton of Elba. Several nieces and nephews also survive.
Amy is preceded in death by her father-in-law, Edward J. Ezard, Sr.
Family and Friends are invited to attend Amy's memorial service on Tuesday at 11:00 am at Byron First Presbyterian Church, 6293 West Main Street in Byron. Burial in Byron Cemetery will be private. In lieu of flowers, memorials may be made to the Byron First Presbyterian Church, PO Box 206, Byron, New York 14422.
Arrangements were entrusted to the H.E. Turner & Co. Funeral Home in Bergen. Please leave a condolence, share a story, or light a candle at www.bataviafuneralhomes.com.