June 27, 2022 - 11:17am
​James F. Hemmer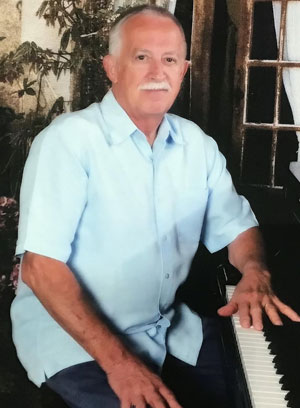 James F. Hemmer, age 80, passed away peacefully June 11, 2022 at Northwest Medical Center, Bentonville, AR with family by his side. He was born November 13, 1941 in Wayland, NY to the late Frederick and Harriet (Burke) Hemmer. Jim was predeceased by his son, James F. Hemmer Jr. and daughter, Christine E. Hemmer, sisters Joyce Butler and Carole (Robert) Alianell and step granddaughter Mallory Hale.
Jim, who was a long time resident of LeRoy, NY served for 8 years in the US Air Force and worked for many years at Eastman Kodak Co., Synthetic Chemicals Division. In 1985 he moved to Escondido, California and opened his own business which he ran for 36 years until his retirement.
Jim is survived by his wife of 46 years Margaret (Mickey Heisler) Hemmer, daughter Laurie (Gary) Cohen of Escondido, CA, step daughter Melissa (Hale) Lund of Bentonville, AR, step son Michael (Linda) Hale of Brockport, NY, sisters Marilyn (Donald) Pursel, Jean (Ronald) Pangrazio and brother Thomas Hemmer all of LeRoy, NY. He is also survived by 11 grandchildren, Zachary (Emily)Tomlinson of Vista, CA, Olivia Hemmer of Escondido, CA, Justin Hemmer, Alesha Hemmer, Corey Hemmer of Rochester, NY, Megan Hemmer of Amherst, NY, Lauren (Dennis) Albert of Rochester, NY, Matt Hale of Brockport, NY, Melissa (Erik) Anderson of Boston, MA, Sean Hale of Byron, NY, Amanda (Jerry) Hill of Bentonville, AR and 12 great grandchildren, many nieces and nephews.
No services are planned at this time. Arrangements were made by Smart Cremations/Benton County Funeral Home.